6 Ways Technical Document Translation Will Grow Your Business Globally
Have you ever googled for a product or service of a technical nature, only to find very little information available? You probably went for the option with the most accurate and clear technical documents. Surveys, as well, suggest that the lack of content and information hurts the chances of closing the sale.
This becomes even more important in highly technical fields, where online content is less of a problem. Think of the engineering company employing an international workforce that needs to understand the instructions in their own language for the project to run successfully.
Lack of or inaccurate technical documentation of your business operations may endanger the safety of your personnel and partners as well as jeopardize the entire process. In this article, we touch upon the importance of technical document translation, and how by doing it correctly you can yield great benefits to your business.
What is Technical Document Translation?
Technical translation is the translation of data and documents pertaining to scientific and technical fields. Some examples of technical documents include protocols, user manuals, patents, agreements, scientific research, etc.
These texts are extremely specialized and can be related to metallurgy, mechanical engineering, agriculture, construction, medicine, and other industries. Each of these fields has its own technical terminology and needs to be accurately translated.
Technical translation services are carried out by professional translators with in-depth knowledge of the subject matter as well as a specific skill set in technical writing conventions.
In addition, technical writing has a specific audience in mind, which doesn't always have to be an expert in the field. For example, user manuals can be directed to a total beginner in the industry instructing how to turn on or install a piece of equipment, or it can show a much more advanced task to an expert.
6 Key Benefits of Technical Document Translation
Unlike many other industries, the translation industry has grown even more during the Corona pandemic. That is related to the need to communicate and build bridges, particularly in science and technology, which allowed the human race to survive the pandemic and reduce fatalities.
Technical translation services were crucial during the pandemic, from simple instructions on how to use a mask and wash your hands to protocols and technical manuals for healthcare workers to carry out their critical tasks. WHO guidelines, for example, required professional technical translation into every recognized language.
But is it as profitable for your business as well? Should you hire a translation company even when the audience might know how to read in your language? We offer you 6 reasons why that will be great for your business.
1. Establishes Trust and Authority
Investing in technical document translation establishes credibility and allows your company to be perceived as trustworthy. Numerous CSA market research shows that the majority of people prefer content in their native language.
CSA Market Research on Consumer Language Preferences and Behaviors in 29 Countries
40% of respondents won't buy from companies that don't have content in their native language.

65% of respondents prefer content in their native language.

73% of respondents prefer reviews of products in their language.

75% of respondents said they are more likely to buy from a brand again if customer service is available in their native language.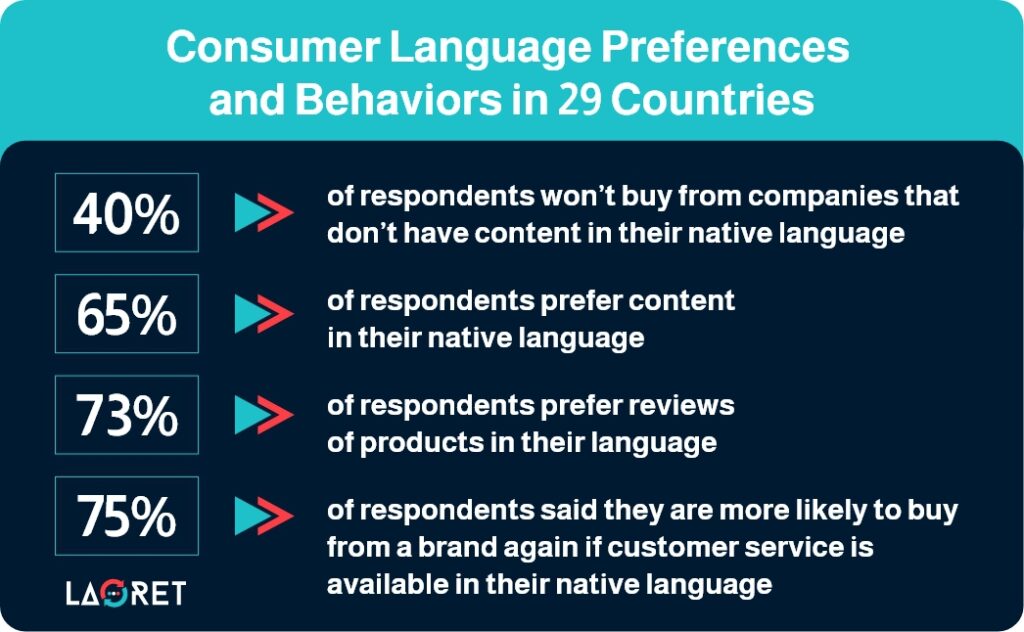 The target audience will be able to read faster and thoroughly understand what is being communicated as well, which is very important in these types of documents where a lot of technical terms are used.
Surveys suggest that 46% of all searches on Google are seeking information about local businesses and that they decide to buy or contact a company after reading about them online. If your target audience searches for you on Google and amidst the information finds technical documents in their language, you'll already be ahead of your competition.
Survey on the Importance of Local Search Engine Marketing
46% of all searches on Google are about seeking local information.

72% of customers who search for local businesses end up visiting the store within 5 miles.

More than 50% of "near me†searches result in a store visit.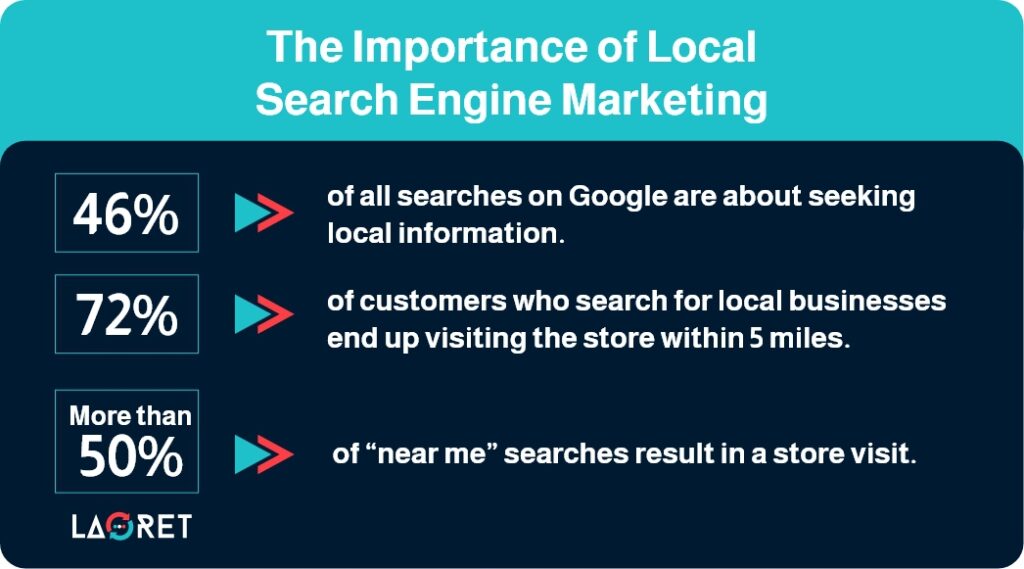 Imagine now if your brand is the only one in the industry with accurate and high-quality technical content. That will facilitate your journey to becoming a market leader. Surely, testimonials and certifications do increase your authority, but nothing does more so than valuable content that shows quality and expertise.
2. Increase Profit
Did you know companies that invest in translation are found to report higher revenue? Add to that the fact that most industries do now require multilingual content, be it technical or not, and that's enough proof showing the importance of hiring translation services for your localization project. As it was previously mentioned, the translation market size grew by 40% during COVID-19 and will continue to grow. According to a 2020 research by CSA, these industries saw an increase in demand:
Healthcare

Life Sciences

Medical Pharmaceutics

Social Networks

IT Services

Software products


The demand for translation in healthcare only, increased by 49%, due to the need to translate COVID-19 healthcare information. Healthcare and all of the aforementioned industries rely on technical documents as part of their offer.
In that sense, if you're part of this list, translating and giving access to technical documents such as user manuals, how-tos, protocols, and more will benefit your business immensely.
Furthermore, emerging markets such as MENA, Central Asia, Balkans, etc are not saturated and they lack technical content in their languages.
Getting your hands on this opportunity will help you penetrate these markets easier.
But they're not the only markets worth translating technical documents since highly advanced and innovative industries like the machinery and automotive market in Germany can also be entered easier through high-value German technical translation.
3. Ensures Technical Terminology Precision, Leaving No Room for Ambiguity
The lack of ambiguity and top-notch precision is a major priority in technical texts. Consider medical manuals or legal agreements; these types of texts need to be accurately translated down to the smallest detail since people lives or companies' reputation might be at stake.Apart from being a requirement in many fields and procedures, this will guarantee that people involved in the project will understand every point easily and proceed to do their tasks efficiently.A naive mistranslation of technical terms could result in your company even losing legal rights. A lot of businesses prefer doing the translation in-house, or worse, making use of machine translation only. Ensuring technical precision while maintaining actionable and tonally appropriate instructions is a difficult task that can only be accomplished by the most competent technical translation service providers. That's why it is paramount to choose credible LSPs with native and expert professional translators who are familiar with the nuances of local law.
4. Displays Cultural Sensitivity
You might question the relation technical writing has with any cultural sensitivity whatsoever. They're mostly unemotional and unsusceptible to cultural or social differences between people. Not so fast!Any language is rooted in a social and cultural context where each synonym has its own distinct connotation. That's why through translating your technical text you can showcase your respect toward the culture you're trying to expand into. Currently, people don't prefer buying from websites that don't have content in their native language. They also need the content to be respectful of their history, as demonstrated in the 2020 Hispanic Market Report by Claritas. As such, technical translation best practices include ensuring that not only your text but also images, symbols, and emblematic gestures are not offensive to the locals. The language used during the translation of user manuals for example shouldn't come off as rude. Or, the data, the wording, and even the images in the original text should be correct and make sense in the new target language. A 2015 study on the cultural differences in technical writing between China and USA talks about how failing to adapt your writing will cause ambiguous results for your localization projects. The study sets the example of visuals, which, in western technical writings are commonly used, meanwhile, in China, are not common practice. The author argues that in order to benefit the most you must make sure the translated documents adapt to local standards and structuring principles.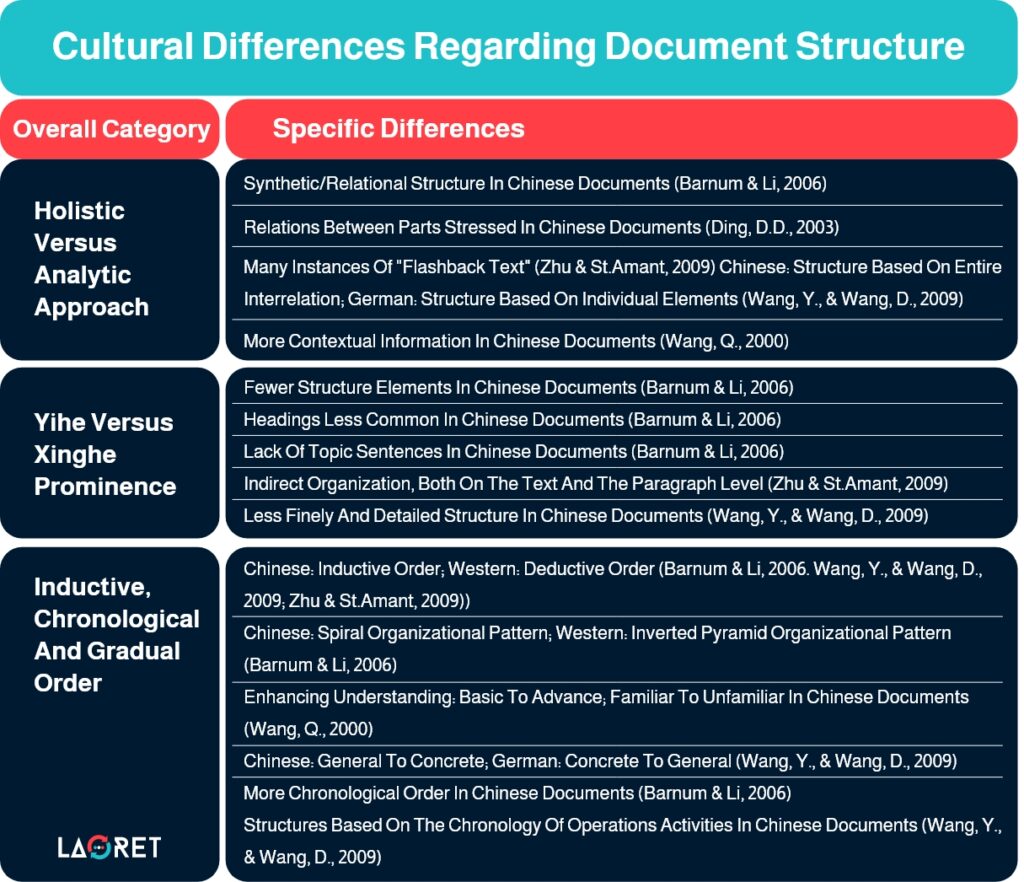 5. Increase Brand Reach and Awareness
As a new business in a new location, your priority should become to reach as many of your ideal clients as possible. One perfect way to do that is through having informational, educational, and technical documents that will help them solve their problems. By sharing these documents in the target language you'll help your clients find you through local SEO keywords which will be an organic part when you translate technical documents.According to a 2020 survey by IBM, 75% of brand-driven consumers say they conduct substantial amounts of research prior to making purchases. In addition, customers will research and seek out technical text even more if the product is complicated or expensive. It goes without saying that more people trusting you translates into more sales and profit.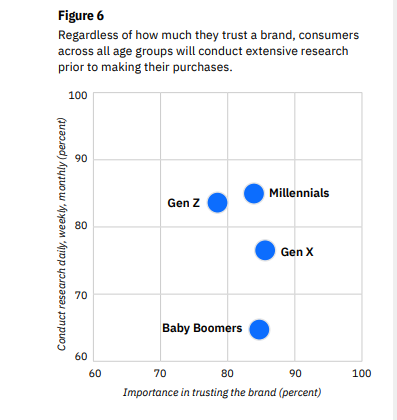 An accurate translation of your technical expertise will provide your company with easy access to an international market. It's an excellent chance for your brand to gain international exposure and increase its reputation in new markets.
6. Increases Customer Satisfaction
Your product might be the best in that said market, but if you fail to communicate all the necessary information in the target language you will be losing a valuable asset. That's why investing in a good technical translation agency will ensure your end users can learn and interact with your product and service properly.Meeting your customers' needs entails more than just providing an excellent product. You want your customers to understand and properly maintain the product, but also to stay loyal to the brand and continue coming for more. That's exactly what technical document translation will help you do, assuming you have a great product or service to offer. Every customer will be able to comprehend and get the most out of your product or service.
Download our comprehensive checklist
Here's the complete list of local and international clinical research
regulatory bodies in the world.
What are the advantages of technical translation?
If you cooperate with a technical translation agency to translate technical documents with interest to your target audience, you'll:
Build trust and authority which will convert to more sales.

Increase your profit, brand awareness, and reach.

Become a pioneer in markets where the said industry isn't saturated.

Remain compliant with local regulatory guidelines.

Connect with foreign audiences by offering valuable technical expertise.
Conclusion
Technical document translation will always be a crucial part of running a global business. According to all the data, investing in it will boost your profits and establish your brand as a reliable industry leader.Generally, the technical translation process starts with project management tools that serve as a quality guarantee offered together with other supported technologies based on the target language.Laoret is dedicated to helping you achieve your objectives with our team's professionalism, knowledge, and attention to detail as a certified language service provider offering technical translation. Request a quick quote now.