Technical Translations: Your Ultimate Guide To The Best Practices
Want to make your technical content multilingual? Then you can't do so without a solid strategy. Technical Translation is a complex service that requires a collaborative effort of you and your Language Service Provider (LSP).
In this blog, we give you a detailed overview of what quality technical translation requires and which steps should be taken in order to achieve the best results.
Technical Translation In A Nutshell
Technical translation refers to the translation of documents of a scientific or technical nature. It is a highly specialized form of translation that requires the input of equally specialized linguists and LSP's (we will expand on this later in the blog!). Due to its usage of specific terminology and technical specifics, clarity, accuracy, and consistency are the highest norm to uphold in technical content translation. Any type of errors, even the slightest ones, not only lead to flawed documents or contracts but also compromise your procedures and equipment, making you liable for any accidents that may occur as a result or even legal issues.
So, what does this mean in a practical sense? How should you prepare to get technical translations right? How can you make sure that you select a professional translation company? And what other elements contribute to a smooth translation process and fully accurate multilingual technical content?
Get In On The Action: Prepare Your Technical Documents For Translation
While there are best practices an expert LSP will adhere to in order to ensure high-quality technical translation, there are steps you can follow as well in order to cut turnaround time (TAT), save costs, and boost efficiency.
What Is The Purpose Of Your Content?
You will need to be fully aware of the purpose your technical translation is supposed to fulfill and what you wish it to accomplish. For example, if a scientific research center is applying for an international patent for their research, there can be no ambiguity in the text so that any legal issues and non-approvals can be prevented. The same goes for user manuals. No matter which language user manuals are translated into, the tone has to be objective, and the writing must be simple and straightforward without any hint of ambiguity. Other content types can include:
Operational Instructions
Proper Handling Description
Warning & Safety Risk
Articles & Research Paper Translation
Patent Content
Reports
Instruction Sheet
Care Instructions
Software Strings
When it comes to the content itself, there are key ways in which you can prepare your source content so that the translations will be more cost-effective. This means that you should follow technical writing best practices such as the following:
It is paramount that you keep any cultural references to a minimum and stick to clear and concise language use in the source language
Use clear, simple, and unambiguous language that leaves no room for interpretation.
be consistent with your use of terminology and create a glossary and style guide that will keep your content straightforward. The LSP will leverage the glossary and style guide to maintain the same consistency in the translation.
Try to use the active voice as much as possible to keep your content more direct and easy to understand.
Some languages take up more space than others, so prepare for the possibility that your translation may take up more space than the source text.
Plan Ahead
Select an LSP that promotes full expertise in technical translation and can provide Subject-Matter Experts with profound technical knowledge (more on this later!)
In order to save time, make sure your documents are fully editable and avoid submitting, for example, PDF Files. While a qualified LSP will be able to bridge this issue by using Optical Character Recognition (OCR), costs and TAT can be kept to a minimum if you submit editable formats only.
Prepare the related glossaries and style guides, if possible. Glossaries include a master list of company brands and technical terminology with their approved translations. This will aid in building an effective terminology management strategy and streamline the translation process.
Think About Your Target Locale
Who will be reading the technical translation of your materials? This is a question you will need to know the answer to even before contacting an LSP. Of course, note that in order to answer certain technical questions, an LSP is more than qualified to support your ambitions. So, make sure you connect with an LSP who fully understands your target market in terms of language as well as regulations.
For example, different markets will have different requirements and sets of prerequisites for technical translations, and a qualified LSP will provide local experts in this matter. This includes amendments and regulations, which are always being updated and need to be considered and complied with. In the European Union, for example, any product that carries the CE mark will be required to have its content related to safety translated into the official language of each country the product will be introduced to. This includes user instructions, labeling, user manuals, and packaging.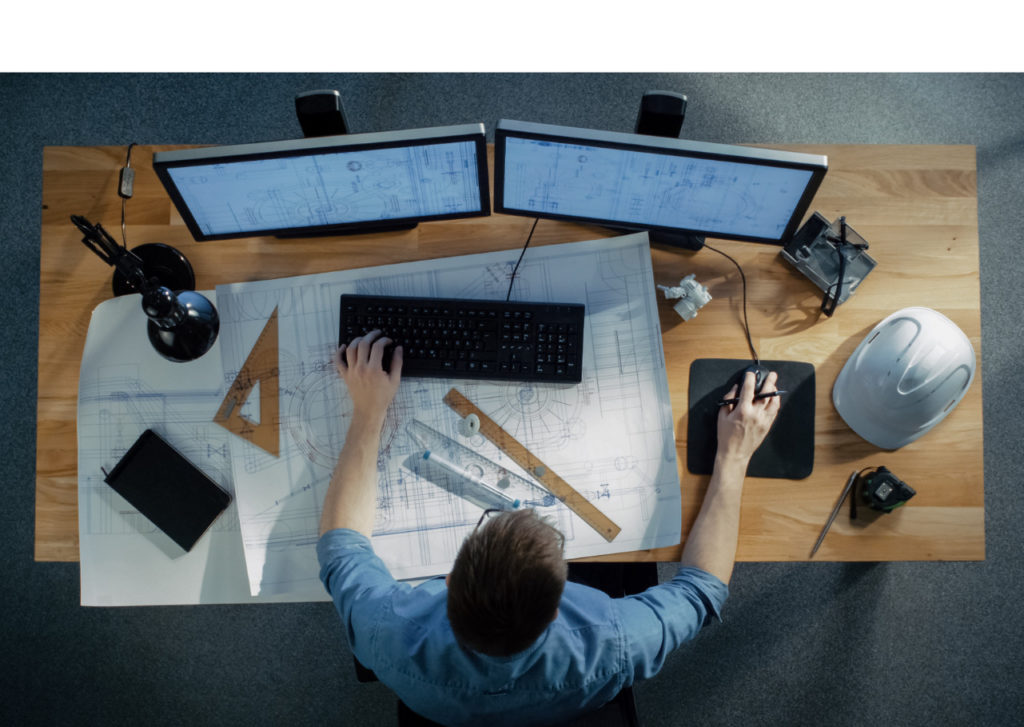 The Technical Translation Process
Now comes the critical role that an LSP plays to ensure efficient technical translation services. Technical and scientifically-based materials should convey precision and strict objectivity. Professional LSPs maintain these standards through a series of practices, which primarily focus on the Translation, Editing, and Proofreading Process (TEP) and where Quality Control is added every step of the way.
This process can be made more predictable and tractable by the Computer-Assisted Translation tools (CAT) and a Translation Management Systems (TMS) where terminology management can be maximized, and specialized translators can seamlessly work together with Project Managers and Localization Engineers. Optimized tools will also help implement a Quality Assurance Process more efficiently, and weed out any possible inaccuracies and inconsistencies in the content.
Technical content also often requires frequent revisions due to the rapidly evolving nature of the technology sector, the scientific and pharmaceutical industries, as well as the politically influenced regulatory bodies. To offset the technical complexity of your content and improve efficiency and speed, make sure the LSP you select employs Translation Memory techniques so that all your translated technical terms and phrases will be saved, and client-oriented terminological databases to streamline the translation workflow.
Pro Tip! Speaking of tools! When it comes to Technical Content Translation and Localization, specific Authoring Tools can be leveraged in order to produce higher quality output and significantly reduce TAT. Wondering which tools will best support a multilingual structure and fully align with your goals? check out our blog on Leveraging Authoring Tools For Technical Content Translation.
What Makes The Perfect Technical Translator?
As we have illustrated, technical translation is a highly specialized field that requires full accuracy and unambiguous language. For this reason, LSPs understand that not just any translator can be assigned the task of translating your technical documents. Eligible technical translators conform to the following qualities:
They should not only have years of professional experience, but also possess specialized expertise in technical translation. Remember, technical translation is a complex niche market, and only a Subject-Matter Expert can make the correct linguistic choices.
They should also be native in the target language you are translating into and inhabit the country and region you intend to target. Similar to them being a Subject-Matter Expert, this enables the linguist to make intuitive and correct choices easily lost on non-natives.
Not only will the translator be a native expert, but the ideal linguist will also keep up to date with any changes in the industry and implement these in their work.
For this reason, it is also paramount that technical translation employs human translation exclusively. It may be tempting to run through a Machine Translation (MT) Engine but remember that MT is designed to boost efficiency and cost. Since technical context is often very complex and with machines not having developed the required level of intuition, this can quite literally get lost in translation and all the benefits of MT will be lost. Even with the service of Machine Translation Post Editing, a MT followed by the expertise of a human editor, it may not be enough. The MT output may be in need of so much editing, that it may require less time to simply translate from scratch. After all, inaccurate technical translations could carry serious risks such as:
Incorrect care delivered to patients.
Accidents and errors due to misuse of tools and equipment.
Legal issues as a result of improper communications and their results.
Conclusion
Technical translation is a demanding industry that holds a whole lot of responsibility. If the translations are delivered by native, in-county experts with specialized experience in technical translation, accuracy and consistency can be maintained. You can also contribute to a streamlined workflow by being prepared when knocking at an LSP's door and will need to keep out a keen eye for an LSP that promotes linguistic authority and well as specific expertise in the technical translation industry and a mastery of the linguistic tools that help meet tight deadlines.
At Laoret, we are committed to delivering professional technical translation services through our expansive network of native, in-country linguists with fully honed translation skills. Each one of our linguists will be carefully selected based on their technical translation expertise, as well as authority in the translation industry. We are consistently striving for innovation through our use of the most advanced tools on the market, and we only work together with professionals who can leverage these tools most effectively. Get in touch! We remain available 24/7.