Understanding The Cost Of Your Machine Translation Post-Editing (MTPE) Services
Machine Translation Post-Editing (MTPE) is an increasingly popular service. For the right content type it can save quite a bit of time and money. It combines the speed of a machine with the intuition of a human translator. That is the tagline you have likely seen everywhere. But what does it actually mean? What is the cost behind this Machine Translation? And what's more, can you really save money if your strategies aren't up to snuff?
Learn about the Machine Translation cost, and the Post-Editing service, and learn how you can help make your translation projects more cost-effective.
How Much Does Machine Translation Cost?
When it comes to the Machine Translation cost, it is generally cheap. For some MT engines, it could cost around $10 USD to translate a massive amount of documents for around 200 pages while each page/250 words. In fact, you can expect to pay a fraction of a regular translation. On top of that, you can expect an increase in productivity. Where a regular translation will be delivered with an output of around 2000 words per day, the daily productivity output with MTPE can be around 3000 or even more
That being said, there are contributing factors. The per-word price of your MT will depend greatly on the language pairs you have selected. Imagine you are translating from English to Spanish, a classic choice with standardized engines available and plenty of talent to hire for the job. But what if you will be translating, say between German and Chinese? Or Danish and Japanese? Not only will the linguist with the required amount of expertise be difficult to find and so be more expensive, but finding a suitable engine will be challenging. In some cases, an intermediate translation (also known as bridge translation) to English might even be needed.
The language pair and the linguists are consistent measurements for the cost even throughout the rest of the translation process. But let's dig in a little deeper and determine not only the cost of your Post Editing Process but also which strategies you can implement in order to find the perfect quality-price balance.
Should You Get Your Own Machine Translation Engine?
Since there are so many MT-Engines out there and the functionality based on – several factors including the type of content and language pairs – have made it relatively easy for you to define which ones will work for you, you may wonder if you can just run the translation through your own engine and send the raw output to a translator to polish.
Guide to Machine Translation
Post-Editing
A free, comprehensive guide that answers all the questions
we have ever been asked.
But an MT-Engine is more than simply a one-time investment. The downsides of committing to obtaining your own engines are that:
You will likely need more than one language pair, which means that you will need more than one engine.
Each of those engines works on a monthly subscription, so if you want 2 engines, you need 2 subscriptions.
There is often a minimum quota. You need a minimum subscription for a certain amount of words and if you need a quick translation, this is not worth it.
Pro Tip! Learn more about which Machine Translation Engine to choose in our blog about Which Machine Translation Engine Works Best For Your Content.
So, with a variety of content types and language pairs you will likely be dealing with, there are limitations. How can an LSP benefit you in this? a reliable LSP specialized in MTPE would normally have integrations between the most popular engines and their Translation CAT Tool. CAT-Tools facilitate the translation and editing process with features such as the Translation Memory (TM) and glossaries. These can significantly keep costs down since they are developed to boost efficiency and accuracy. The TM by securing effective terminology management and making sure you don't pay twice for the same translation, and glossaries to include a master-list of pre-approved translation terms.
So rather than committing to long-term investment, you will be charged a "pay as you go" type of fee and avoid hefty fees you may see no return for. Consider this when developing your translation strategy.
Be Strategic With Your Content And Save Costs!
What we have found to be a major reason for many of our clients to risk paying a buck too many or be at risk of not getting the best result, is that they do not select the right translation service for the right content type.
Not every content type will benefit from MT or even MTPE. If you have content that is highly technical or if you need to speak creatively and emotionally to a specific market, commit to human translation exclusively. In the case of technical content such as legal or medical texts, the accuracy of the terminology matters so much that the post-editing process will be extensive and may even end up being less productive than if the translation were done from scratch.
When it comes to marketing content, it is worth mentioning that MT-Engines are not yet context-sensitive. This means that when it comes to the more ambiguous language, they will not pick up the nuance. So, here too, the human translation will be the best and most profitable option.
The Price Tag For A Linguistic Polish: Light Posting Editing vs Full Post Editing
While the eventual rate is flux and will depend on the translation quality, content type, and language pair, we can give you a rough idea of what you can expect to pay for either Light Post Editing or Full Post Editing.
First things first, what exactly is the difference between them? MT followed by light post-editing, is designed to weed out any major issues and resolve glaring ambiguous phrases. However, no stylistic changes will be administered. Full post-editing is a more in-depth editing process where the linguist aims to provide a completely accurate translation that communicates with the tone, style, and pre-approved terminology.
Pro Tip! Discover the key ways in which Light Post Editing and Full Post Editing differ from each other in our blog on Light Post-Editing Or Full Post-Editing: Which Way To Go?
With this distinction briefly explained, you will probably guess that Light Post Editing is cheaper and depending on the variables, you are looking at 40 to 50 percent of the full per-word rate. For Full Post Editing, you can expect to pay between 50 to 70 percent of the full per-word rate.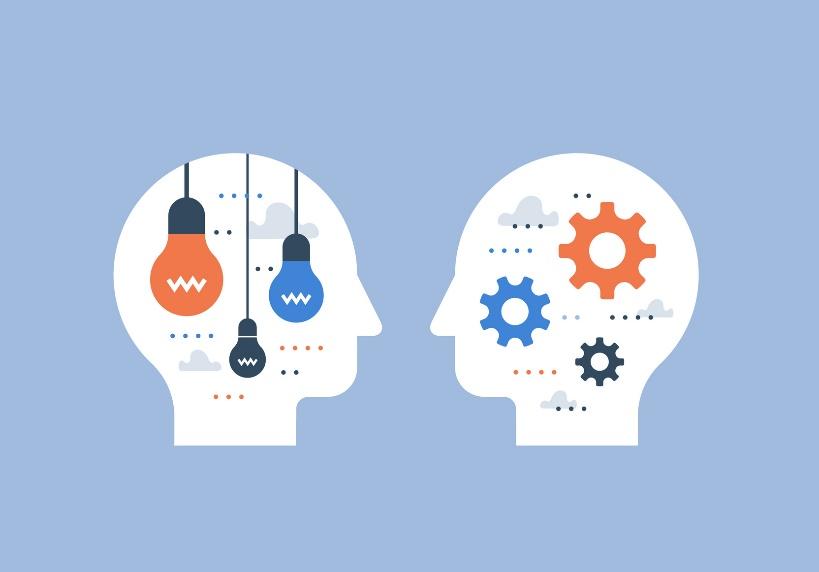 (Possible) Additional Costs For Your MTPE Service
The story usually doesn't end here. Let's have a look at some of the other services commonly involved in the MTPE Process.
The Project Managers (PM) make everything run smoothly. They focus on which professionals would suit the projects best, design the process, and streamline the workflows that cater to the client's demands. Since their contribution is so varied, they often get a percentage listed on the final bill. In the case of MTPE, they will also make sure to confirm if this is the best service for you.
Are you dealing with content that will need to be fitted in a nice, visual jacket and so will require DTP-Services? Note that these will also be charged separately at an hourly rate.
Most LSPs apply a linguistic QA where the linguistic, cosmetic and functional aspects of the translation are verified. This process can already be included in the word-rate, but depending on the LSP, can also be added at an hourly or flat rate.
Conclusion
So, how much does Machine Translation cost? MTPE can be an effective cost-saver for the right client. If this is truly the service you need, you can expect to save quite a few bucks. However, if your content strategy calls for another service, make sure to take your LSP's advice to heart!
At Laoret, we are fully equipped to deliver top-quality MTPE Solutions through our technological authority and translators highly-trained in the Post-Editing Process. Our team will always make sure that the client's goals and budget come first and advise them on the best road to take. Check-in with us! We are available 24/7.