Prevent Careless Errors, Master the Detail and Experience
Native Content Success.
Why does proofreading matter so much to us? In one word, flawlessness. At Laoret, we take the success of our clients personally. Our desire to project the ideal image for our audience is what drives us. What makes our proofreading services so effective, is that we rely on a highly experienced team of native and in-country proofreaders to deliver perfectly polished content, because only natives can fully comprehend the subtleties tied to a specific locale. Additionally, our certified translators are integrated not only in the translation process itself but also consulted further down the line to guarantee we deliver a product that is both correct and powerful.
Proofreading: Master Every Detail

Proofreading is the final step in our TEP-service (Translation, Editing, Proofreading). We translate it. Check it. And then check it again. In this crucial phase of the translation process, we make sure that the content is completely free of spelling and grammatical errors, that the translation is synchronized, and that the sentence structure is correct and sounds natural to the target audience.
In order to achieve this level of effectiveness and accuracy, our native proofreaders also possess in-depth knowledge of the subject matter and understand what moves a client's audience. To ensure the best quality from start to finish, we utilize the expertise of our ISO 9001 and ISO 17100 Certified Translation Services, to provide flawless proofreading as a standalone service to our clients worldwide.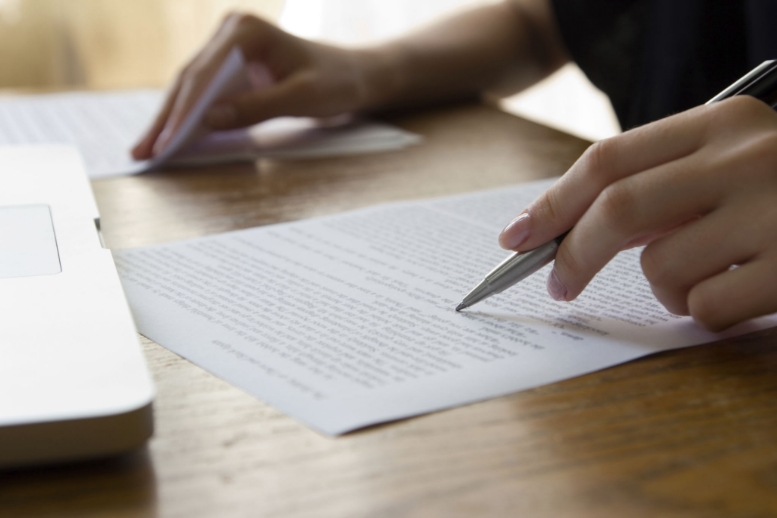 We Sign-Off with a Flourish
Let us sign-off your translations before you hit print, our Desktop publishing (DTP) team will format the translated documents to make sure the layout, font, graphics, and design are identically matching the original documents sent to us.
Next to the DTP phase itself, our linguistic team will go through the formatted documents to make sure that the translation flows and is displayed correctly. In this step of the process, we aim to achieve the best possible result by bringing experts from different fields together. We perform the Linguistic Sign-off (LSO) to ensure that the final design and text meet the project goals and communicate perfectly with the audience's needs.
The Sign-Off, just like the proofreading, is available as a standalone or add-on service. If you want to discuss which of these options will suit your brand best, take advantage of our 24/7 availability and contact us. By scoping your project, we can help you decide which option would produce the best results and after some internal discussion on the details, we will get back to you with a quote.
Accuracy Through Technologies And Native Experts
We further guarantee complete accuracy and quality through the use of specialized tools and native, in-country experts who know your industry.
Through our use of Translation CAT Tools, we ensure the use of consistent terminology by integrating glossaries and a Translation Memory. A glossary is a master list of product-related terms and their approved translation. The Translation Memory creates a database of all previously translated terms that will be re-used to maintain consistency. With this comes another perk: you will never pay for the same translation twice!
High-Quality Services That Meet Your Deadline

While we take quality assurance very seriously, we also understand that today's businesses require tight deadlines to be met. That is why we offer 24/7 availability and have set up a highly efficient Online Ordering System.
If you have a rather big project in mind or are not certain which of these two services would benefit you most, our project management team remains available for your feedback around the clock.
Translation
Services
Our ISO 9001 and ISO 17100 Certified Translation Services are maximized within the process of Connected Translation
While 100% accuracy strongly defines our services, our translations are also immensely creative when it comes to reflecting the tone and identity of your industry. That is why our professional translators also possess a deep understanding of your business and the audience you are aiming to reach. That is why our professional translators also possess a deep understanding of your business and the audience you are aiming to reach.