Put The Localization Success Elements All Together,
Put Them To Work!
Are you facing some challenges along the way with your translators who lack industry-specific knowledge or struggle with technologically advanced steps and features? We offer specialized training services and technical consultations designed to fill in the gaps required to deliver a quality translation and localization product. If you are facing any of the following problems due to untrained translators or lack if technological knowledge, let us expand on what we can do to help you achieve top-market results!
We Effectively Contribute To Your Translators Localization Training

If you are working with translators of your own and make use of CAT-tools and a TMS, there is a chance that they will hit some technological roadblocks along the way. For example, you may want to utilize the Machine translation and Post-Editing strategy to save time and money. Even with a semi-automated translation, the human touch is an indispensable part of the process since it adds a level of nuance needed to create a real connection with your target audience.
At Laoret, we know that not just any translator can take on such a project. They need specialized knowledge and expertise to interact with the tools and the instincts to make the right choices. We can train your translators into becoming proficient with any tools your translators may require training in. This way, you can avoid wasting time or delivering projects that are subpar, and truly maximize the potential of your tools and team.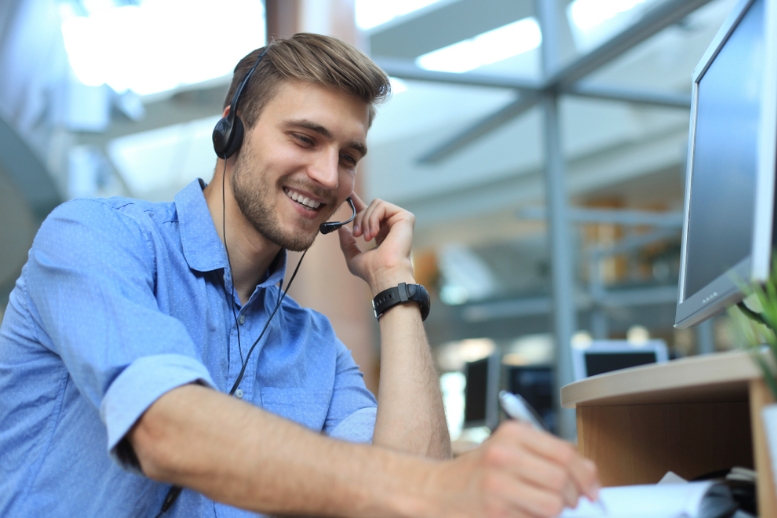 You Have Your Own Translators, But You Lack The Tools And Workflow.

If you have your own in-house translators or freelance translators all set to go to work but you lack CAT-Tools, a TMS, and could also use a way to efficiently organize yourselves, we've got it covered. At Laoret, we only utilize the top range of translation software and technologies on the market and even implement some of our own tools. So, we are all set up to let you leverage our localization tools and infrastructure. 
You may have already guessed that translators and tools are only two parts of a process that should be highly organized and connected through a workflow in order to make your project efficient and economical. That's why next to our specialized tools, we also offer Project Management Support. Project Managers are organizational wizards who initiate, plan, execute, and control the team's work and make sure all goals are met within the set time frame. In providing our tools and our Project Management Expertise, you will have a high-quality product delivered in the most efficient manner possible.
You Have A Technologically Complex Project. What Now?
At Laoret, we follow a tightly streamlined process where different levels of expertise are applied along the way. And a crucial part of this process involves a certain level of technical expertise to make sure your product runs smoothly and is free of bugs.
Just think of highly technical projects such as software and mobile app localization where a poorly integrated system could severely undermine your market value. So, even with your own translators and tools, you may find it difficult to successfully implement the tasks usually handled by highly-skilled Localization Engineers such as exporting and re-integrating content and meta-data.
We can offer specialized engineering support and Localization Consultation to remove the technological barrier and make sure your product is both linguistically and technologically sound.
We Possess Linguistic And Technical Expertise

In order to offer you the best consultation and training services, we set certain standards for ourselves.
As an ISO-Certified translation and localization vendor, we work only with highly experienced, native, subject-matter experts with years of experience in your industry.
Additionally, our advanced Translation CAT Tools are fully optimized with Glossaries, Translation Memories, and Style Guides, so that optimal consistency and cost-effectiveness is achieved. In order to keep up with the fast developments within the industry, we develop our own tools.
Translation
Services
Our ISO 9001 and ISO 17100 Certified Translation Services are maximized within the process of Connected Translation
While 100% accuracy strongly defines our services, our translations are also immensely creative when it comes to reflecting the tone and identity of your industry. That is why our professional translators also possess a deep understanding of your business and the audience you are aiming to reach. That is why our professional translators also possess a deep understanding of your business and the audience you are aiming to reach.