What Are The Most Important Types Of Medical Translation?
The medical industry speaks different languages, or at least, it should. As one of the most demanding industries, the medical field will require medical translation services that cater to each specialty and each document type that the industry can involve.
So, which medical translation types are there? And what makes each of them so important and unique? Read on!
How The High Demands In The Medical Translation Industry Are Met
That's right, the medical translation sector is full of high demands. And rightly so. Think about the consequences of a poorly translated medical document. Not only does the content need to be spot on and free of any ambiguities, but it will also need to comply with International Regulations depending on which market the documents are intended for.
So, since the medical and life sciences industry will often involve research materials, studies, and data that are highly technical in nature, the translation should only be performed by native Subject Matter Experts (SMEs), equipped to ensure all of your translation projects comply with both national and international standards. The SMEs should also be native, in-country professionals, ensuring word-for-word accuracy in the medical vernacular and scientific terminology used by the medical community and scientific research industry.
Yes, the demands are high. And it is in part because the medical field has so many different types of documents and procedures that will need to be handled with the utmost care. Here is our selection of the top types of medical translation!
Types Of Medical Translation At The Hospital
Some of the most important medical translations are performed inside the hospital walls. Patient-doctor relations are built and maintained through them, and top-level medical services are offered. Here are the most important medical translation types in the hospital environment!
Patient Information Forms And Consent Forms
Collecting patient information needs to be handled correctly and clearly. This involves the translation of forms into the patient's native language and the translation back into the physician's language. The accurate translation of consent forms is of even more importance. In this case, patients and their families need to be aware of the exact procedures and medications that will be leveraged so that they can give well-informed consent to the treatment that will be provided. If an inaccurate translation is provided and the patient ends up signing consent for something they are not aware of, it could have medical implications and legal implications.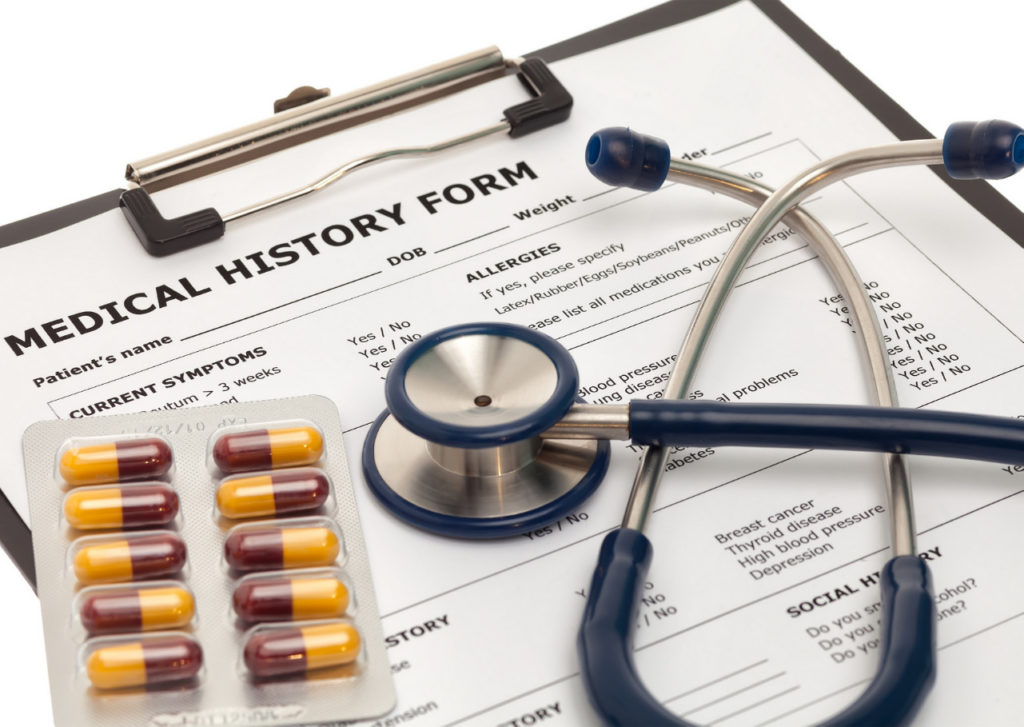 Prescription Labels And Guidelines
When all has gone well and treatment has been offered, there is still the matter of communicating how the patient should use the medicine prescribed for their condition. We all get these with our medication – guidelines such as "3 times a day with food for x amount of time". While this may seem simple enough, some prescription details can be more complex. What if the medication will counteract with any other treatment the patient may be on? What if certain types of food should be avoided? Can they drive? Work? Here too, full accuracy should be maintained to avoid critical errors that could bring harm to the patient and the hospital.
Hospital Signage
Within the medical facilities, signs will often be used so patients can comfortably navigate the hospital. For the comfort of the patients and in order to avoid confusion, the signs should be available at least in the most spoken languages in the area. This will require that you do your research and find out what languages your community uses to communicate. For example, the United States is home to a great variety of languages, with Spanish, Chinese, and Tagalog topping the lists of languages spoken other than English.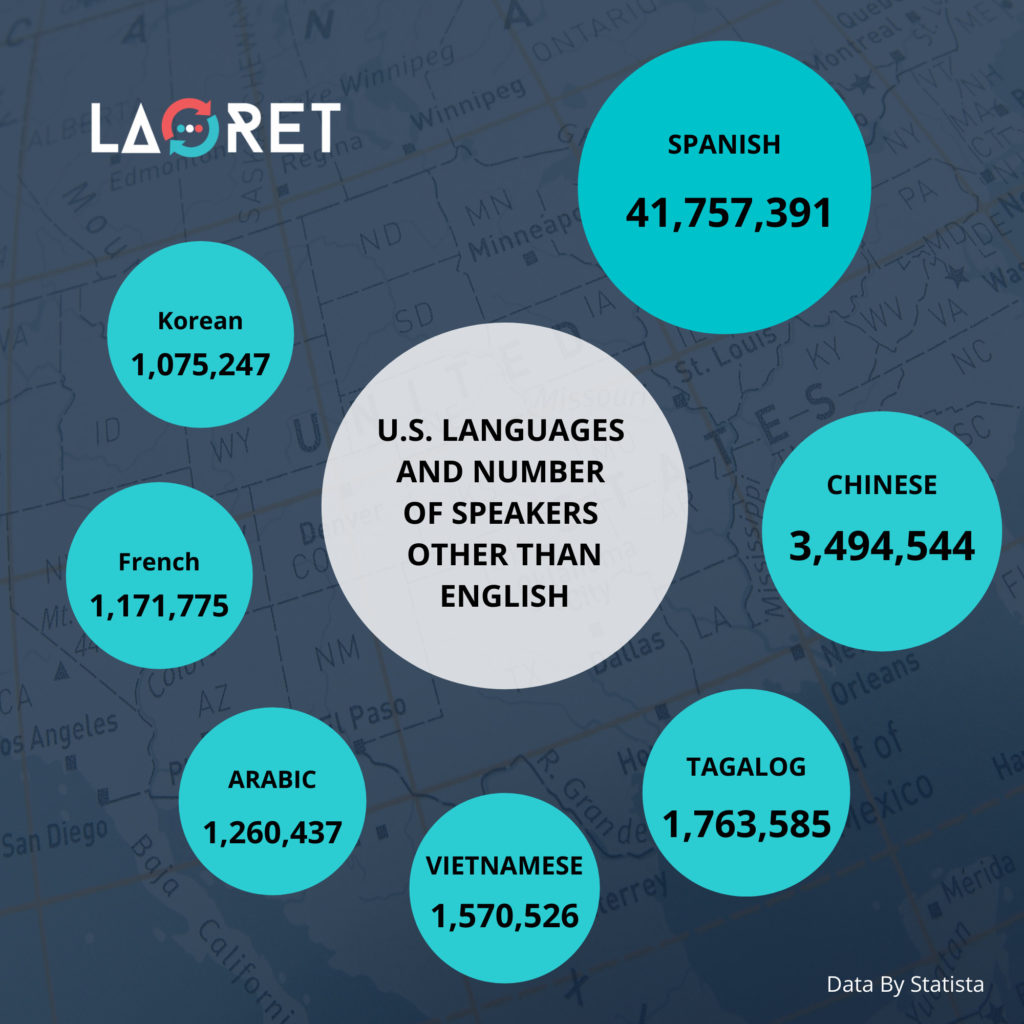 Medical Interpreting Services
These days, Medical Facilities aren't operationally efficient if they can't provide effective healthcare services for patients of all backgrounds. The pandemic has added a different level of urgency to this. While it is keeping us apart in most ways, the need to connect through language and culture has increased more than ever. That is why medical interpreting services should be integrated into any institution so that patient comfort can be guaranteed, and legal obligations are met. With the pandemic inhibiting in-person contact, medical virtual platforms such as over-the-phone (OPI) interpreting and Video Remote Interpreting (VRI) are on the rise and creating a revolution within the medical field.
Pro Tip! Learn more about Why The Healthcare Sector Needs Access To Medical Interpretation Services, how you can best select them, and get info on the different types of virtual interpreting services.
Medical Translation In A General Setting
Of course, medical translation moves outside of the hospital as well. Patent requests, academic papers, clinical trials, … they all contribute to the global medical landscape in their own way. Here is our selection!
Academic Content And Medical Research
Medical expertise and research should be encouraged to spread throughout the global medical fields by spreading their data and findings through medical papers and journals. The only way the medical field can grow effectively is by respecting the integrity of the academic content by providing accurate medical research translations.
Medical Devices
Medical devices will need to answer to linguistic requirements as well as important local regulatory requirements before the devices can legally be used in different countries and regions. The content types can go from packaging and marketing materials to detailed manuals. Here too, subject matter experts with local knowledge and familiarity with the legal requirements, are set the task of translating medical devices.

Market Research
The medical device industry as well as the pharmaceutical industries are highly competitive. Not only do they need to make their material digestible for different markets, but they also need to do it better than others to stand out from the crowd. For this reason, market research can be needed so that targeted marketing methods can be applied to each specific region. This can involve collecting research data for specific regions, which will require international survey translation.
Patent Translations
You can't safely secure a new product without insurance that the idea will stay yours in various countries. That is why patent translations are in very high demand. Here too, accuracy matters greatly and since patents can be applied for in various countries, suitable translations will need to be offered. In order to keep costs down, some parties choose to file for their English-language patents in other English-speaking countries. Of course, here you run the risk that your product will not be legally protected in other countries.
Generally speaking, there are two kinds of patent translation: patent translation for information, and patent translation for filling. And you'll need to fully understand each of these in order to make the best choice. Information and filing patent translations differ distinctly in their purpose and audience.
Patents translated for filling are used during the application process and are targeted at patent officials and legal professionals in charge of reviewing your application. Patents translated for information, on the other hand, are required after the application process and are used to provide informational context to the contents of the patents.
In some cases, certified patent translators will be required to help the process along. Accuracy is of vital importance and errors or bad quality translation can slow down the patent application process significantly.
Clinical Trial Forms And Documentation
Next to the regular forms used in the everyday hospital environment mentioned above, these forms are also used extensively in the context of clinical trials. Here, the same rules apply, and accuracy is paramount to ensure the safety and awareness of participants and safeguard the often-large international investments that go into the trials.
A generous amount of clinical trials are now being conducted abroad. In fact, the top 20 US-based pharmaceutical companies are running one-third of their clinical trials in foreign countries. The rules related to clinical trials translation differ from country to country. In the United States, for example, all documentation applied to investigators and patients must be available in the local languages. When US-based companies conduct research in foreign countries, the FDA still insists that ethical standards are maintained.1 This means that quality clinical trial translations, including an interpretation of the Patient-Reported Outcomes (PRO) are in high demand.
Because of the highly technical nature of these forms and clinical trials, back translation, where an independent translation team with no exposure to the source documents translates the original translation back into the source language so it can be compared with the original, is often a popular translation method in this context.
Next to the forms, these content types can also include:
Protocols the clinical trials will follow.
Communication materials between the various study centers
Event reports
Legal documentation that detail agreements between the involved parties
Did We Miss Anything?
Probably! Of course, we have given you an overview of the most commonly translated medical documents and the ones that are crucial to doctor-patient interactions as well as international reputation. After all, the medical industry also runs as a business. And that is why there are more content types that require the same level of technical data and multilingual accuracy, such as:
Case Report Forms (CRF)
Financial reports
HR and employment overviews
Insurance information
Mental health evaluations
Training materials and e-learning localization for the training of medical professionals
Medical app localization and Software Localization will help doctors and patients alike to communicate more effectively and can also offer state-of-the-art medical assistance at home.
Drug registration documentation
Marketing Materials and website localization. This is of importance for major hospitals, but even more so for smaller clinics or indeed medical devices released internationally.
Product packaging and listings for devices and medications that will be released internationally.
Conclusion
The medical translation industry consists of many different content types. But what they have in common is that each of these documents, devices, or procedures will require highly accurate translations with all the technical details intact. Native SMEs have to be set the task to interpret and translate the content so that linguistic and regulatory rules can be met.
At Laoret, we work with native, in-country professionals with years of specialized experience in the medical industry. We ensure confidentiality through full end-to-end encryption and remain available for ad hoc requests anytime, from anywhere.