Multilingual Desktop Publishing (DTP): Go Global With The Right Design
Is your business ready for the global stage? What about the design and formatting of your product? This is a visually-driven world, and your message matters just as much as the package it is presented in. This is where multilingual Desktop Publishing (DTP) comes in.
In this blog, we will expand on the place DTP has in the translation process, the challenges it is set to overcome, and what you should pay attention to when approaching a vendor for your DTP needs.
Desktop Publishing In A Nutshell
First things first! What exactly is Desktop Publishing? Desktop Publishing (DTP) manages the layout of both printed and digital materials through the use of specialized software. While aesthetic value is important, multilingual DTP goes beyond this and adapts visuals in a way that makes sure your business will be ready for the international market in terms of language as well as formatting and design.
This is why DTP services are applied to a wide range of content types from printed materials such as magazines and flyers, to digital resources such as websites, eBooks, newsletters, and presentations.
While DTP is supported in various platforms from Adobe Photoshop to Microsoft Word, two of the most commonly used tools are Adobe InDesign and Scribus.
DTP And Localization: Why Does It Matter And What Does It Achieve?
While DTP can certainly be requested as a standalone service, it is often part of the larger translation project. What's more, DTP services are invaluable when it comes to overcoming certain formatting challenges common to the multilingual process. Let's have a look at DTP and its place in the translation process, and the challenges a quality DTP expert is trained to resolve.
Multilingual Desktop Publishing As Part Of A Larger Translation Process
An optimized translation and localization process goes beyond words and takes the complete product into account when adapting it for a new audience. The formatting and optimization of the translation files and graphic content is crucial in this.
Multilingual DTP is part of a larger translation process where Project Managers coordinate native, in-country translators and DTP experts to deliver a product that is fully optimized for the market you are looking to expand into.
What does this process look like specifically, you wonder? Have a look:
First, the translatable content is extracted and sent to the linguists for translation.
Then the content will be exposed to the Translation, Editing, and Proofreading (TEP) process, which ensures Quality Control on every level.
The DTP Team is then provided with the translated content and will import it back into the design.
Then, the DTP team will adjust the design to fit the new content and make sure that it is completely adapted to the new language as well as the local culture and its expectations and sensitivities.
Visual, linguistic, and technical Quality Assurance will be performed to make sure that no errors have slipped in during the process.
The Project Manager will review the final product before sending it to the client for feedback.

Text Expansion And Contraction
Each language has its own unique structure, which means that some languages take up more, or less, space than others. If you are translating into German, for example, you will be dealing with a language rich in compound nouns that can take up 3 times more space than English.
In order for such a verbose language to fit into your template, font size, font type, images, or even the entire layout will need to be tweaked in a way that accommodates the language and its readability rules as well as respects your brand and mission.
A New Layout To Fit Complex Language
DTP services also come in handy when formatting complex languages and characters. In this case, DTP experts often need to rethink the original design in order to make the product or document aesthetically pleasing and easy to read. And while some programs and platforms have developed a multilingual system that is supposed to make localization easier, human expertise and intuition is still paramount to bringing it all together neatly.
Let's take Storyline eLearning Localization as an example. While Storyline has a number of impressive features that support localization, they are still not quite ready to effectively support the more complex languages.
For example, English speakers, as you know, read from left to right (LTR) while other languages like Arabic, Hebrew, or Farsi are read from right to left (RTL). Asian languages such as Japanese, Chinese, and Korean, are read in columns, top to bottom. While Storyline does technically support these, DTP Professionals will still need to optimize the layout for optimal results since UX issues will still sneak in.
Pro Tip! Learn more about how you can maximize Storyline's multilingual features and where human expertise comes in in our blog How To Localize Your Storyline eLearning Courses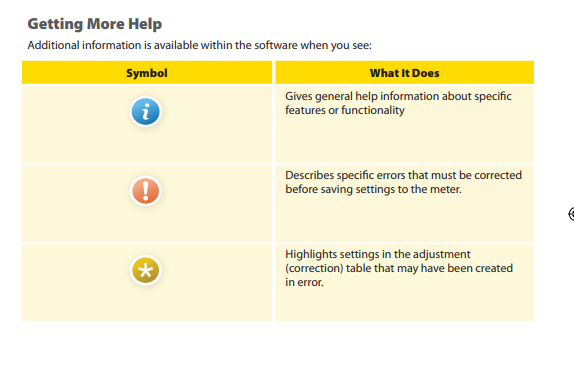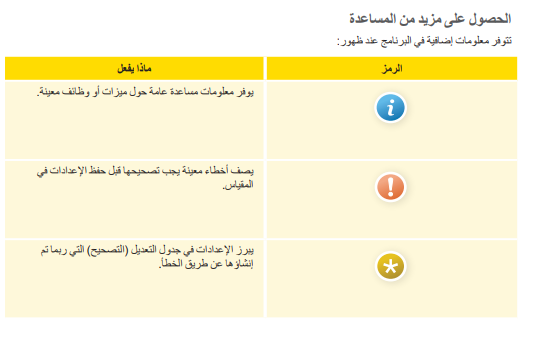 Pro Tip! Are you designing your graphics in Canva? Find out how you can adapt your Canva design for a multilingual audience in our blog How To Translate Your Canva Designs?
How To Find A Reliable Partner For Your DTP Needs
You need to provide certain materials to your vendor. But what makes a qualified vendor? How can you be sure that you select a professional who will deliver a product that has visual, technical, and linguistic integrity?
When thinking about DTP, your mind may instantly go to publishing houses or advertising agencies. While they do provide excellent services in DTP, they may not be as skilled in multilingual DTP. For this, you will need a Language Service Provider (LSP).
Most LSPs offer DTP services as part of the whole localization package, and they will assign experts with local expertise and experience to format your product 100% according to local expectations. Additionally, an LSP will be able to provide the tools needed to automate certain parts of the process and guarantee optimal multilingual products. This includes a top-of-the-line Translation Management System (TMS) that will streamline the entire process and allow the team to communicate effectively through a single channel.
This TMS is further optimized with a Translation CAT Tool that holds:
Glossaries to make sure that approved terminology is used consistently, and the brand voice is maintained.
A Translation Memory so that all transited content will be saved for future projects, and you will never pay the same for repeated words and phrases.
Conclusion
Multilingual DTP is an essential part of the translation and localization process. It doesn't only guarantee aesthetic value, but it makes sure that the formatting and design are just right for the new markets you intend to conquer. It resolves UX issues and ensures that the translated content fits well into the design in terms of font size, font type, and format. While it is key to find a quality vendor to handle your DTP project, you should make sure that you develop your product with transition in mind. That way, pricey workarounds and high turnaround times can be avoided.
At Laoret, we work with in-country, native linguists and top-of-the-line DTP experts who all work within an optimized workflow in our TMS. Our Translation CAT Tool is set up to automate parts of the process to boost productivity and features glossaries and a Translation Memory so consistency is marinated at all times.