Leveraging Authoring Tools For Technical Content Translation
Technical writing has come a long way since the expansive user manuals and churning out of instructional materials. Of course, these still matter. But today, technical writing, and as a result, technical content translation, has evolved into an altogether more complex endeavor that includes anything related to a technical field in the format of press releases, reports, policies, and so on.
You may have guessed that with a more complex and diverse service, comes a demand for Authoring Tools and processes that can accommodate a larger variety of files as well as a need to keep huge amounts of content to a minimum.
When it comes to Technical Content Translation and Localization, these Authoring Tools can be leveraged in order to produce higher quality output and significantly reduce Turnaround Time (TAT). In this blog, we will offer you some practical tips on which types of tools to select, how to interact with them, and how Technical Writers can simplify the linguist's job.
Qualities Of A Localization-Friendly Authoring Tool
If we were to ask you what the consistent drive behind Authoring Tool innovation is, we are likely thinking about the same thing: speed and content reuse. With its history of dense and sizable manuals and guides, technical documentation has been focusing on new ways to reuse content and keep the combined word count to a minimum. Interestingly, this approach also comes with several features that make localization all the more convenient. Let's have a look at what these are.


Translation Friendly XML-Architecture
While processors and applications such as Microsoft Word and Acrobat are still considered industry staples, XML-based Tools are steadily gaining traction. In order to obtain quality translations from professional Language Service Providers, linguists, you will have to use Computer-Aided Translation (CAT) Tools that compatible and accepts XML-File format
Using a Translation CAT tool would be very beneficial in terms of achieving shorter turnaround times, making the translation process seamless and more productive, and eventually, saving cost while ensuring the best translation quality outcome.
In addition to that, using a Translation CAT tool will help Localization Engineers to prepare the XML files for translation, excluding or locking the short codes, regular expressions, and none-translatable text. As a result, translators will be able to identify and translate technical content without changing XML codes. This is particularly important to ensure that your translated content can be imported back safely to your technical writing authoring tool.
Some authoring tools even allow you to export an XML-based file format with specific settings to determine the kind of components you want to include or exclude in your exported XML. Selecting the right options will make the file(s) preparation step a lot easier.
If you continuously run translations for your technical content on a large scale or enterprise-level then you may also need a Translation Management System (TMS)
Examples of Authoring Tools that support an XML-Architecture:
Oxygen XML
Adobe XML Documentation Solutions
MadCap Flare
Astoria Software
Topic Based-Authoring For Your Large Scale Technical Content Translation Projects
Topic-Based Authoring is all the rage with technical publications. Topic Based-Authoring the content is, like the term suggests, organized around topics and makes it more conveniently managed and available for reuse.
Examples of Authoring Tools that support Topic-Based Authoring:
DITA
Scrivener
MadCap Flare
Single-Source Publishing
While the more traditional authoring method would force you to work in a linear structure and do the content writing, formatting, and scoping all at once within different file formats, Single Source Publishing manages and produces content in a single database. It publishes and distributes the content across multiple formats so you can maintain consistency, decrease your turnaround times, and simplify your change management.
Examples of Authoring Tools that support Single Source Publishing:
Adobe FrameMaker
Adobe RoboHelp
MadCap Flare
Oxygen XML Editor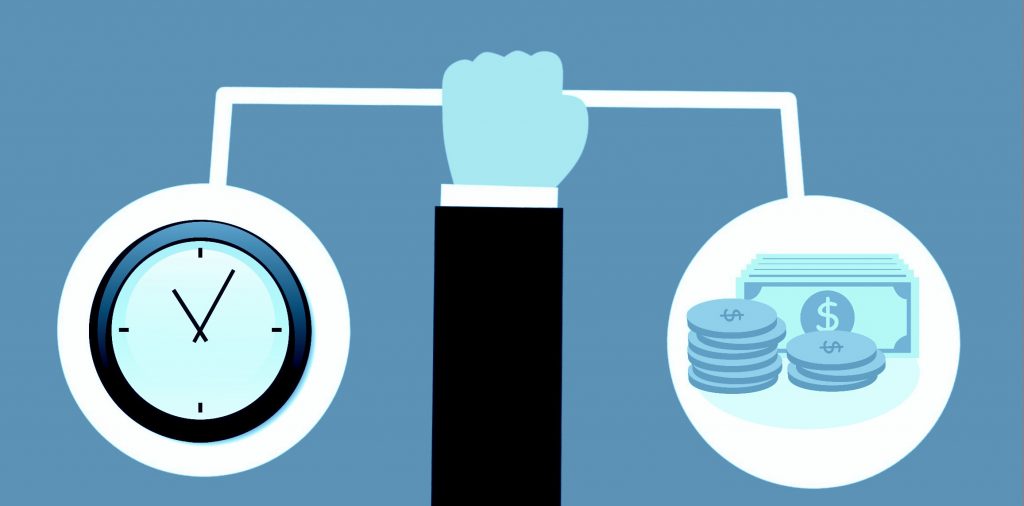 Always Write With Technical Content Translation In Mind
When all is said and done, choosing the right Authoring Tool is only one slice of the pie. A tech-savvy approach should be combined with a flawless technical content strategy in order to get the best localization results.
Let's look at technical content from the perspective we should all always keep in mind: that of the reader. What do they want when reading for technical information? The answer is simple. They want to receive data quickly and easily and want complex technical processes to be laid out in a comprehensive way.
Maintaining this consumer-centric approach is also very helpful for the linguists who are later set the task of translating your technical content. In order to simplify the translation and localization process, consider the following points:
Make use of consistent terminology: Avoid using synonyms for technical terms and stick to a list of vocabulary decided upon upfront. In fact, we highly recommend that you share a glossary (a master list of technical terms along with their approved translations) with your translation team. Considering the specialized terminology tied to the technical domain, proving translators with a glossary is a must. It ensures that not only the terminology but also any possible acronyms and phrases used within your business are understood and effectively implemented.
Avoid cultural references: It may be tempting to make your content more relatable through pop-culture references, but your target locale will not always understand these.
Create A Style Guide: The creation of a style guide consists of anything you'd like to communicate related to your brand identity and design standards. This way, not only your content, but your corporate voice can be translated as well.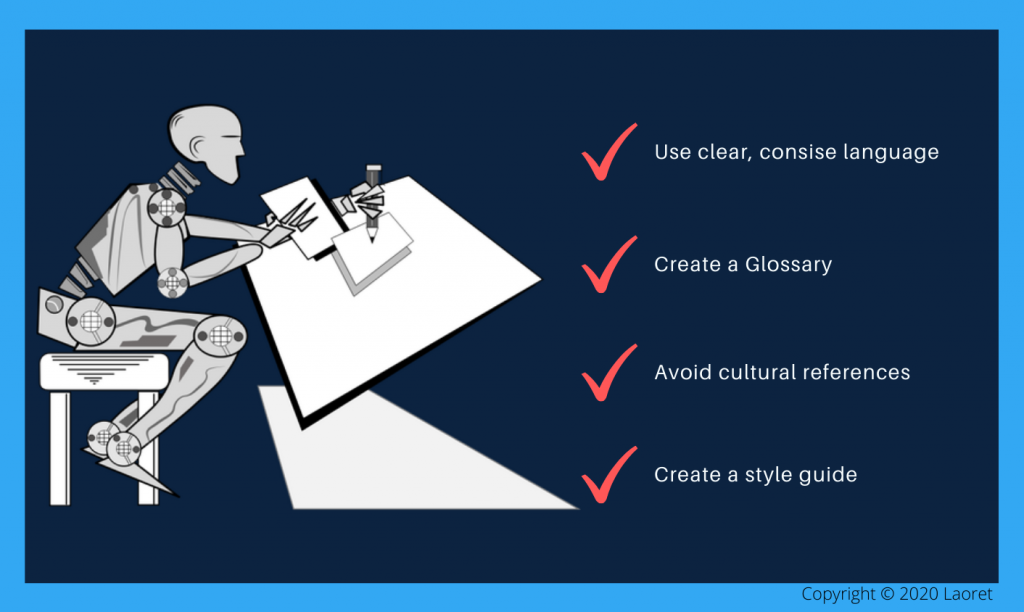 Use Your Authoring Tools In A Way That Makes Technical Translation Easier
You have your Tool and you have your content strategy, but there is just one more detail you need to consider. It is not enough to have the most suitable Tool, you also need to know how to work with it in a way that minimizes the linguist's efforts. In order to achieve this, we recommend that you:
Define The Variables: Technical communications consistently make use of variables to help streamline the translations. While using variables with numbers and values is simple, challenges may arise when dealing with text. Imagine you are writing a source text in English and you are using variables to keep certain industry-specific nouns in place. Now let's assume you want a German translation. The articles preceding the nouns will always be consistent in English, but in German these vary depending on gender. Always let your translators know that you are using variables and clearly define what each variable stands for. In fact, some Authoring Tools allow you to flatten your variables into plain text.
Avoid hard coding image dimensions: When you hardcode the image dimension, you are locking the image in the source text size. The localized images, however, will have different sizes and the translator would have to adjust each new image manually. Alternatively, you can select the correct image sizes by applying a maximum width and height.
Remove Inline Tags: During the conversion, extra span or empty span tags sneak into the text. This is common with Authoring Tools such as RoboHelp, but even with the Tools designed to prevent such issues, inline tags can always sneak in depending on how the writer interacts with the tool. We recommend that you remove these tags before sending the text along for translation. While it is not essential to do so, they have no use and could confuse the process, compromising the TAT.
Pro Tip! Wondering how variables can further simplify the translation process? Have a look at our blog about How To Use Regular Expressions To Identify Translatable Content.
Frequently Asked Questions
We guessed that you may still have some questions about Technical Content Translation, so we compiled some of our most frequently asked ones below! Are you still not sure how to approach your next Localization Project? Remember that we remain available 24/7 and can provide you a quote within minutes.
Who does a localization team consist of?
A localization team is multifaceted and combines expertise on the linguistic front (translators, proofreaders, editors, reviewers), the technological front (localization engineers), and the organizational and logistical front (Project Managers).
What are the advantages of localization?
Localization prepares your website or product for foreign markets by taking into account their linguistic, cultural, and technological preferences. This way, you are able to create a genuine connection with your audience, and offer a native product experience.
What is the best Technical Authoring Tool?
The best Technical Authoring Tool will be the one that best fits your business goals and content structure. If you have ambitions to translate and localize your content, make sure that you choose a tool that is set up in a way that benefits the process and supports an XML structure. Examples include MadCap Flare and Oxygen XML.
Conclusion:
The Localization Process doesn't start and end with the linguists and localization engineers. It starts with the source text as well as the Tools. Using the right Authoring and, more specifically, using then correctly will greatly benefit the cost-effectiveness and efficiency of your Localization Project.
At Laoret, we are committed to delivering top-quality translations and localization solutions through our expansive network of native, in-country linguists, and localization specialists. We are consistently striving for innovation through our use of the most advanced tools on the market, and only working together with professionals who can leverage these tools most effectively.