The Ultimate Guide To
Machine Translation Post-Editing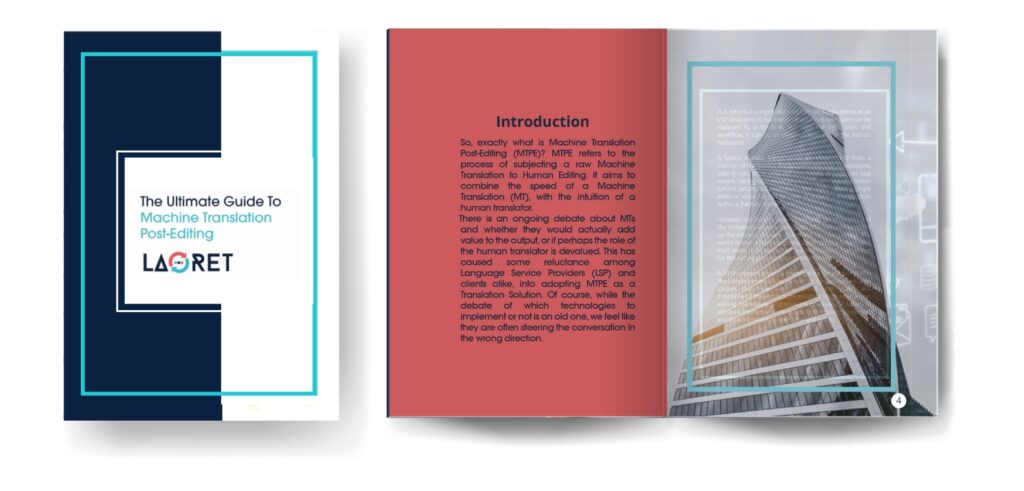 Included in your download:
Machine Translation: Best Practices from The Pre-Production to the Evaluation and Testing

Post-Editing: What is the role of Professional Linguists?

Tips on how to effectively work together with your Post-Editing Team

Insights into which Post-Editing Strategy to choose

Content Strategies: When to apply Machine Translation and when to consider other avenues
About The eBook:
Are you confused by the process of Machine Translation Post Editing (MTPE)? You are certainly not the only one. At Laoret, we have noticed that while the demand for Machine Translation (MT) has gone up, the understanding of how and where this service is best applied, has not risen with it. Our solution? A free, comprehensive guide that answers all the questions we have ever been asked.