How Should I Promote My Game In The Play Store?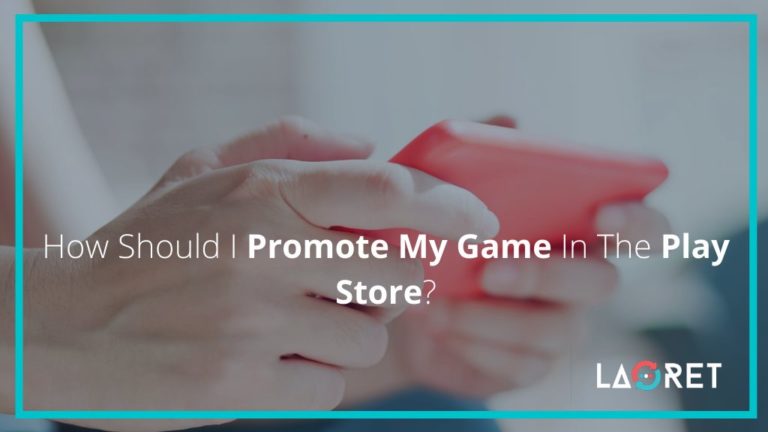 Numbers indicate that in 2019 alone, over 2 million apps were available for download in the Google Play Store. How can you possibly stand out? That is why you should promote your game or mobile app in the Play Store. For this, you will need to combine the so-called App Store Optimization (ASO) Strategy with a multilingual angle through mobile game localization.
How To Use The ASO Strategy
The best ASO Strategy is developed to effectively promote your game on the Play Store and combines:
International SEO and keyword localization that will generate conversions. This will include optimizing the title, description, and keywords, each with a targeted translation.
Strong marketing content geared towards each specific locale you intend to target. for this, make sure you look into localization and transcreation services.
Optimization and localization of visual features such as previews and videos
App graphics carefully selected to speak to the target locale and demographic
Social media strategies to generate traffic for your play store entry. This will involve organic as well as paid strategies.
Where Your Game Can Be Promoted Beyond The Play Store
While an optimized Play Store entry can already generate traffic, the best way to increase visibility is to publish videos and previews of your game on different platforms. Create a channel on platforms such as YouTube and Dailymotion, and offer dubbed or subtitled versions for the different markets you'd like to sell your game to.
You should also give your game some crucial homepage time on your website with a link to the store and, if you can, even add a level of gamification to it through the use of playable ads. Playable Ads take the level of gamification a step further. The ads themselves become part of the game, and the users can play parts of your game prior to installation. While an excellent "try before you buy" model, playable ads have also developed a stellar reputation as the most profitable in-app ad on the market today.
Learn From Your Users And Improve As You Go
Make sure that when you publish content and advertising for your game on different channels, that you have the time and resources not only to reply to reviews and comments but also to create an overview of what it is that your public wants. Make sure you learn from the reviews and adapt your strategy as you go.
Additional Promotion Strategies
Next to the conventional channels, it will benefit your game as well as your brand to establish some valuable connections with influencers. Having them share your game along with an endorsement to their huge following, will make all the difference.
Learn More
Learn how to Monetize, Localize And Conquer through Multilingual Mobile Game MonetizationDiscover How To Use Mobile App Localization As A Smart Market Expansion StrategyLearn when to use localization for your marketing strategies and when to go for transcreationLearn more about how to implement international SEO Strategies and keyword localization