This Is How Multilingual Messaging Will Save The Travel Industry
The travel sector was hit hard by the pandemic1, and some brands are still trying to recover from the blow. But their current and post-pandemic success largely depends on how openly and clearly they communicate with their consumers.
New research shows that travelers are frustrated by the lack of targeted communication in the current changeable landscape. So, we'd like to illustrate exactly what effective travel communication looks like, and how targeted multilingual travel messaging is applied.
A Frustrated Traveler Community Wants Clarity
Now that a portion of the population has been vaccinated, wanderlust is resurfacing for a lot of people. But the desire to travel is not exactly met with the level of efficiency travelers are looking for.
In a recent press release2, software provider Redpoint Global has shared research data that shows a rising level of frustration among the travel communities. Travel companies are not tailoring their marketing and communications to their audiences. And solid information on travel possibilities and safe travel in these volatile times, are lacking.
"Personalizing the end-to-end experience and offering as much assurance as possible on safety trumps cost for most of today's travelers.†CEO and co-founder of Redpoint Global, Dale Renner, states.
People want to be assured that they can travel safely and well and will not be met with unpleasant surprises and restrictions along the way. So, how is this best achieved?
This Is What Clear Messaging Look Like In The Travel Industry
While the travel industry may have seen a major impact due to the pandemic, there is an opportunity for brands willing to adapt. Communication, marketing, and unique messaging are instrumental to the travel industry's success. Surviving now means adapting strategies to the local climate. Key factors to remember in this strategy are:
Communicating the rules in a straightforward and clear way
Proving updates regularly according to governmental recommendations and restrictions
Combining the information in an engaging way that reflects the brand's identity and the destination's local flavor.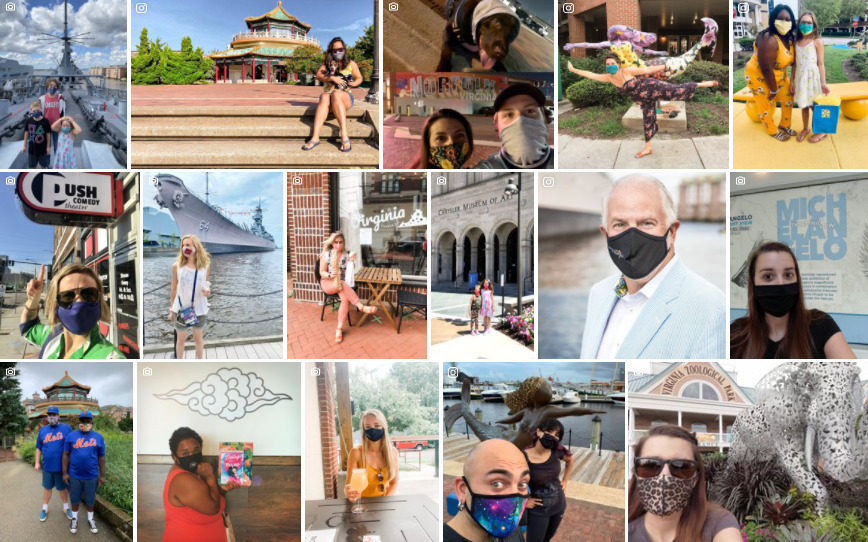 Some brands have taken it a step further and made covid-related communications central within their new marketing strategy. Yakima Valley Tourism has dedicated an entire page5 to covid-safety during travel. The page lists tips for safety while exploring the region and invites locals to take the 'Open and Safe Pledge'. Local business owners and employees pledge to adhere to all government-appointed regulations to guarantee safety. A great way for travelers to feel safe and informed, right?
How To Communicate To Multilingual Travel Markets
Of course, communicating clearly in your native language is one thing. But how do you adapt your messaging to international markets? How do you let foreign travelers know which rules to follow and whether your destination is safe to visit?
This is where professional translation and localization services come in. This involves more than simply translating a page from one language to another. Translation can focus on language specifically. But localization aims for a more holistic approach where language, culture, and technical aspects are all considered. Here are some key aspects to keep in mind:
Think about the culture. Language is only part of the culture, but not the entire culture. Habits and customs should also be considered and respected within any content or materials you intend to release.
This means you have to study your prospective customers and identify the traits they appreciate in the type of business you run.
When you have the information, you have to personalize the content, images, and even colors to your new audience.
In order to achieve this, you should find a Language Service Provider (LSP) that can leverage translation technologies to automate parts of the process and optimize the localization for your brand especially.
In this, you should make sure that you consult your LSP and select the right service for the right content type. There is a big difference between translating for client support, and your web content or advertising materials. The latter will require a higher level of customization. While translation would suffice for client support, web content and advertising will need to speak to people on a more personal level. This is where localization comes in, or Transcreation, a service where local, multilingual copy can be created even when there is no source content.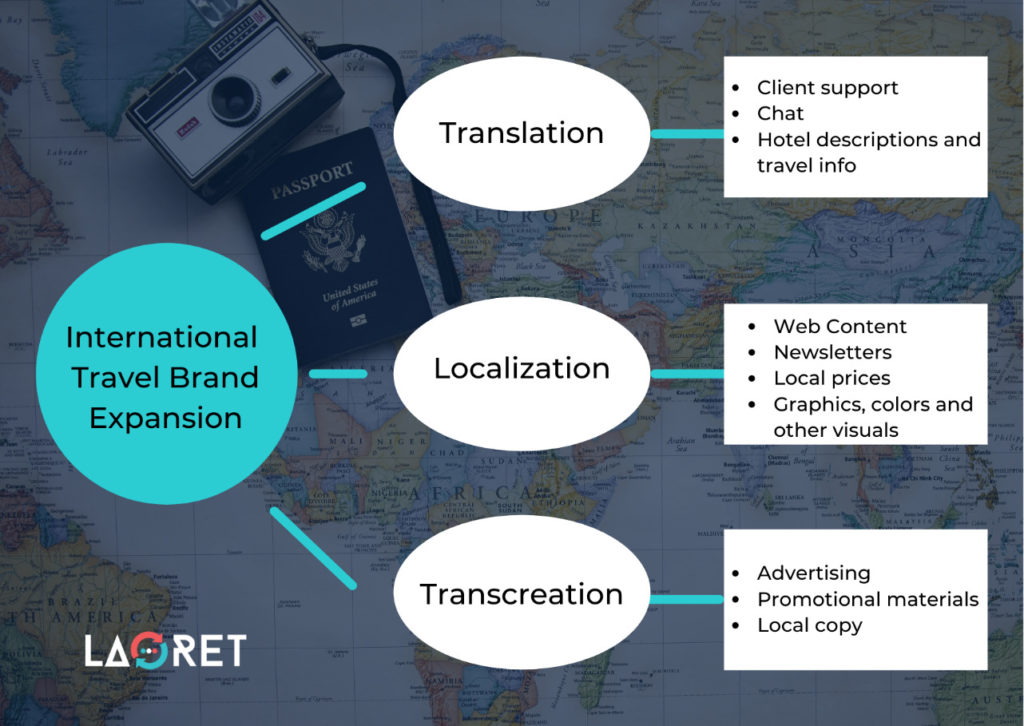 Case Studies: How Leading Hotel Chains Nail Multilingual Messaging To Travelers
As an example of successful localization in the tourism industry, we'd like to refer to Marriott and Hyatt Hotels. These successful chains own more than 6000 and 974 hotels respectively. Of course, they didn't get there overnight. They have learned to localize their content for different markets by making a mistake or two. But this has helped them understand the importance of knowing the market you are aiming to break into.
The Case Of Hyatt Hotels
When the pandemic hit, Hyatt hotels released an official statement 6 in 11 languages, clearly informing travelers of the safety measures taken at the hotel, and the policies related to cancellations in case of covid-related difficulties and communities its flexibility to its guests. They regularly update their statement according to new information and developments. Due to this, the chain has been able to maintain a strong economic survival rate.
Before the chain could identify which markets to speak to for special offers, they already had a sound understanding of who their target audience was. And while Hyatt has done a great job in this, Marriott excels at it.
How Marriott Hotels Makes Valuable International Connections
The success of your communications to different markets will depend entirely on how well you know them. And your messages regarding safety in emergency situations will work best if you can establish trust. This is something Marriott has realized with the Chinese market.
Marriott had identified China as one of its big markets, and designed a unique Chinese Travelers Program7 that hit the major areas:
Listening to the desires and needs of the customers
Study the culture and collect data
Add a touch of home to the experience
Localize content and technologies effectively
With these building blocks in place, Marriott built the Li Yu program. Chinese guests can leverage the WeChat mobile app to keep in touch with Marriott staff in their native language. The app also has information about the destination prior to arrival. When the client checks in, the app can be used to request some refreshments, including Chinese beverages and foods.
What Marriott has keenly observed is that Chine is a mobile-first country 8 and by offering their services not only in their native language and respecting local customs, but also through an app, they have made a valuable connection that pays off.
Conclusion
The travel sector will need to tighten its communication and marketing efforts in order to survive in the current climate. Customers are asking for straightforward communication to keep safe and understand the restrictions. The travel sector will need to answer these in accordance with their brand's voice and their audience's expectations. This is where translation and localization can prove vital. Because the more understanding you possess about your audience, the higher the chance you will create a valuable connection.
At Laoret, we offer high-end translation and localization solutions provided by native specialists. Our in-country translators, marketing specialists, and localization experts are all highly experienced within the Travel Industry.