Multimedia Localization:
How To Get In On The Action & Get It Loudly Right
Subtitling | Multilingual Voice-Over | Transcription | Dubbing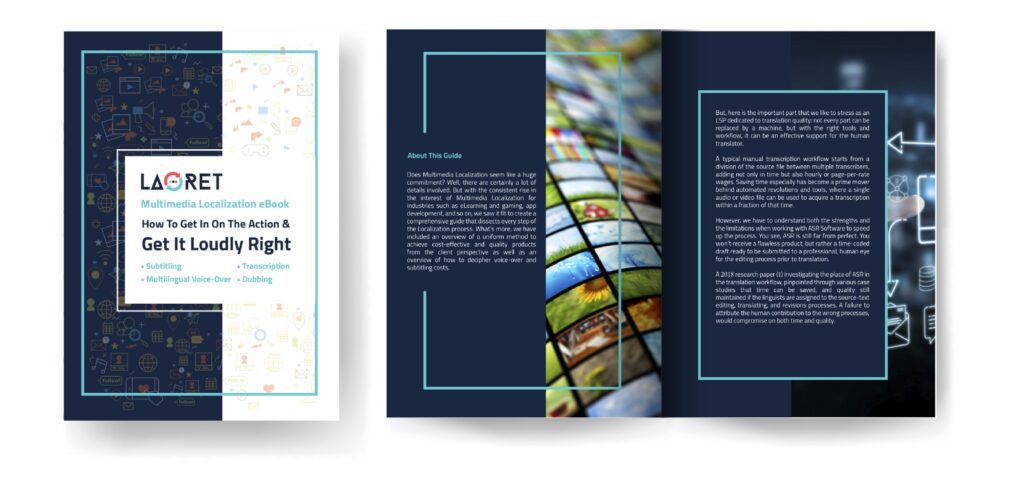 Included in your download:
A full list of requirements from the client's perspective to save time and money

An overview of what is included in the costs for Subtitling and Voice-Over Services

Best Multimedia Localization Practices from the pre-production phase all the way to the Quality Assurance and conversions

A detailed overview of what Transcription, Subtitling, Voice-Over and Dubbing Services entail
About The Guide:
Does Multimedia Localization seem like a huge commitment? Well, there are certainly a lot of details involved. But with the consistent rise in the interest of Multimedia Localization for industries such as eLearning and gaming, app development, and so on, we saw it fit to create a comprehensive guide that dissects every step of the Localization process.What's more, we have included an overview of a uniform method to achieve cost-effective and quality products from the client perspective as well as an overview of how to decipher voice-over and subtitling costs.