Multilingual Software Localization:
Boosting Efficiency With These Best Practices
And Translation Tools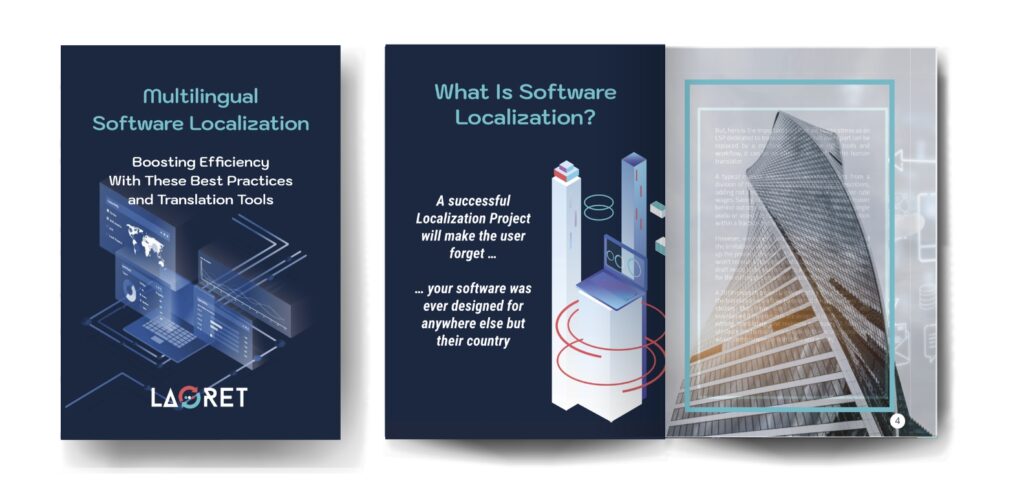 Included in your download:
Best Practices from the Development Phase to the Evaluation and Testing Stages

How to best apply Internationalization and prepare the Localization Kit

An overview of how the Translation Tools used by Laoret make Software Localization more efficient and cost-effective

How Translation Tools prevent common Software Localization errors

What you can do to make the Localization Process more efficient and cost-effective
About The Guide:
How should Multilingual Software Localization be executed in order to achieve the most cost-effective and qualitative result? There surely are a lot of options out there. But the best Software Localization project is a product of collaboration. It starts with the development phase, and runs all the way to the implementation and testing stages. Get your free eBook and learn about the Multilingual Software Localization Best Practices, and how you can help reach that perfect price – quality balance!