Why Localizing Your Website is Important for Global Marketing?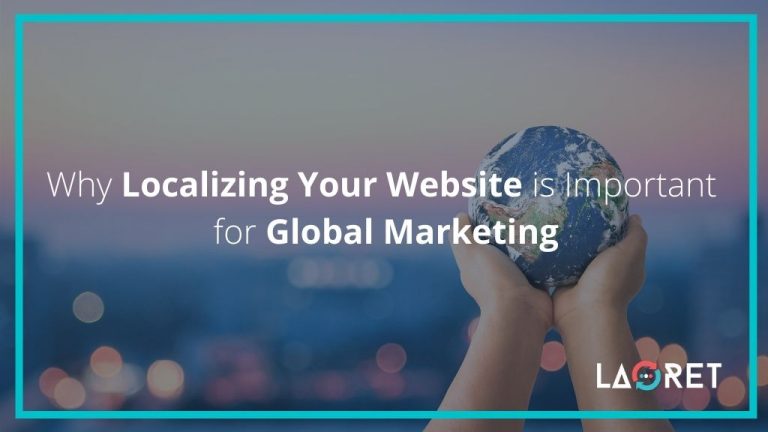 Website localization is a complex process that involves both linguistic and technical aspects. But, why is it so important for those businesses who want to expand on their global marketing strategies?
According to the 2020 Web Globalization Report Card, leading 25 top websites have an average of 65 languages available.
Internet penetration is reaching even the most remote communities, and languages such as Arabic, Indonesian, and Chinese, are growing faster than English.
And yet, when it comes to Chinese, 19.4 percent of internet users now speak the language. But despite being a global super star, Chinese still only makes up 3.3 percent of online content.
This means that effective Website Localization Services have become an essential tool if you wish to compete in the global market.
Global Website Localization Benefits & Strategies
Going multilingual will boost your credibility as a thought leader. How? Think of this way
When you visit a website and they don't only have the content available in your language, the language they used is flawless, they use idioms and phrases you are familiar with. You will trust this brand more than you would one with no translation or even a generic one.
But, what are some crucial services to keep in mind when localizing your website? Here is a quick introduction.
International SEO: When you are optimizing for International SEO, you are making your multilingual website easy to detect by Google and other Search Engines in terms of language, country, and user intent. For this, you will need to effectively implement set of multilingual keywords with a keen eye on both linguistic and cultural integrity through Keyword Localization.
Localization meets transcreation: Effective website localization could use both localization and transcreation services. Website localization involves both technical and linguistic adaptation to the target locale, with a focus on everything from text to colors, character, videos, and so on.Transcreation is not that different from localization in that it also adapts content for local audiences, but for translation services local copywriters & marketing experts are part of the team.This means that even if you don't have a source text but still need marketing content geared towards a specific audience, transcreation can provide that.Learn about the concrete difference between these two services in our blog about when to go for transcreation services, and when not to.
Learn moreLearn more about multilingual website localization servicesGet a comprehensive overview on how to perform Salesforce CMS LocalizationRead all about how WordPress websites can benefit from Machine Translation of Machine Translation Post-Editing