How To Select A Professional Translation Agency?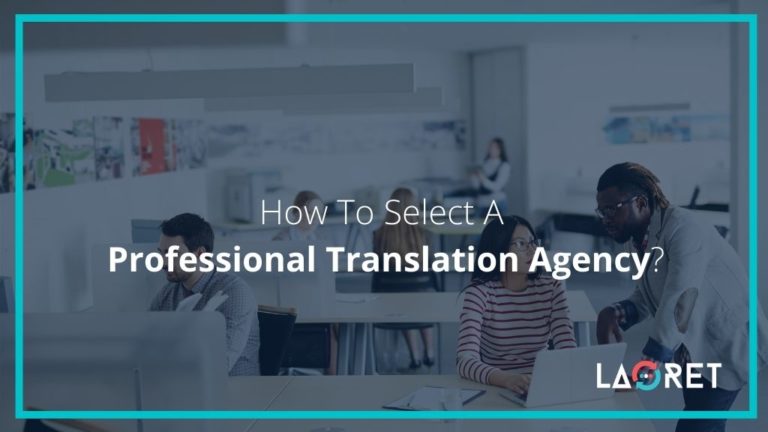 We know you are eager to start going global and present your content to foreign markets. But before you are ready to jump in, you will need to identify the best possible translation agency for your needs. And this step deserves a great deal of your attention. After all, you have to make sure to select an agency capable of providing professional translations in your target language(s), but also be able to for your unique goals and strategies. Here is how to do it!
Identify your company's or project's needs
Before you start your search for the ideal translation agency, make sure you have your goals and strategies all worked out. Answer questions such as:
Which language pairs will I be working with?
What is the scope of my project?
Will I be needing linguistic as well as technical expertise?
Is it a long-term project and if so, is the agency willing to negotiate a good rate?
What kind of deadlines and rates should I stick to and can the agency meet them?
Shortlist the translation agencies that can meet these needs and prioritize what one can offer over the other. Remember that while budget and speed may be on top of that list, that you should keep a keen eye on those agencies who can match this with impeccable quality.
Qualities of a top-notch translation agency
Beyond the questions you will be asking, there are certain qualities your agency should possess by default. Make sure all these boxes are ticked so that you will receive translations tailored to your and your target locale's needs.
The agency should hire native linguists who combine years of experience in translation with subject-matter experience. This way, they will not only know how to handle your content from a linguistic perspective, but they will also understand your industry in a way that will make the content more profound and engaging.
Make sure that the agency promotes cultural awareness and knows how to adapt your translations in such a way that prevents causing offense in the countries and regions you intend to target.
Pay attention to the tools used by the agency. In order to offer you a personalized service tailored to your project, they should and utilize the right localization tools including Translation (CAT) tool and Translation Management System (TMS).
Pay attention to the industries the agency caters to and make sure yours is among the list. This means that they can back up they linguistic and technical experience with years of targeted experience in your field.
Check in with them and confirm that a long-term partnership is rewarded. This means, among the conversation regarding budgeting and discounts, that the agency also makes use of a Translation Memory (TM). This will ensure that previously translated content will be saved within the tool, and you will never pay for the same translation twice.

Learn more
Read all about how you can create the ideal translation budget for 2021
Translations and localization are about more than the text on your site, but also your rand name. Learn why brand name validation matters so much before expanding into new markets.