Life Sciences Translation Services
By Native Subject Matter Experts
Get Accurate And Peer-Reviewed Translations for the International Science and Medical Research Community
Get fully accurate and concise Life Sciences Translation Services through a rigorous Translation Process optimized with Quality Control through the use of specialized Translation Tools. At Laoret, we hire only native Subject Matter Experts (SMEs) with years of experience in your particular field, and provide expertise in all life sciences industries from biology and genetics to therapeutics and medical procedures. Our ISO 9001 and ISO 17100 certified translation and localization services are delivered at a fast turnaround time, as we always aim to meet your deadlines, no matter how strict!
Get Accurate Life Sciences Translation Services With QA On Every Level
When translating documents or other materials for the scientific community, the content will need to live up to certain standards. That is why we follow a Translation, Editing, and Proofreading Process (TEP) where Quality Control is implemented throughout the life sciences translation process.
Our Translation Management Systems (TMS) streamline all life sciences translation services by allowing the project management team to work seamlessly together, and our project managers will be sure to assign the right team to the right project.
We further assure QA by selecting intuitive tools and highly trained experts. Let us expand on these below!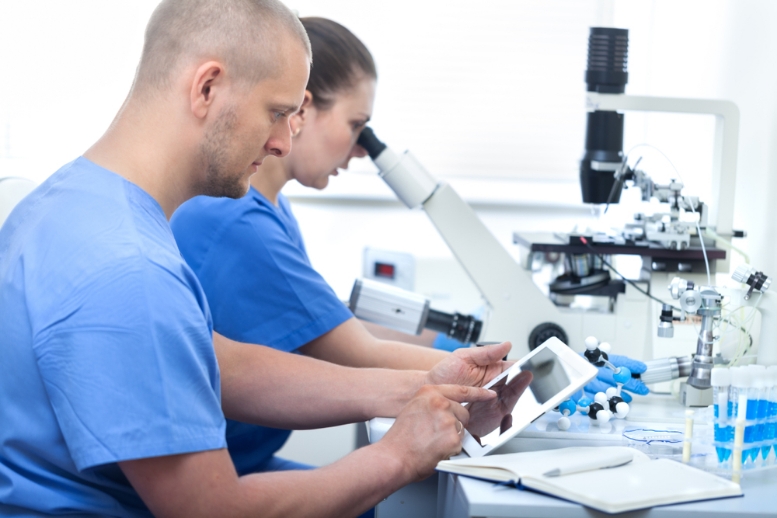 We Ensure Accuracy With Highly Specialized Tools
An evidence-based, scientific text will need to receive a high-quality, accurate translation that conveys objectivity and precision. This Quality Control Comes in. At Laoret, we achieve this by the following.
Our Computer-Assisted Translation tools (CAT) are used to maximize terminology management. The CAT Tool is further optimized with a Glossary that includes all scientific terms and their approved translations, and a Translation Memory (TM) that saves all previously translated content.
Since scientific content and research can be subject to change due to new observations in the laboratory or new findings, the content may need to be updated regularly. This is why Life Sciences Translation Services may need frequent and speedy updates. This is where the TM also comes in handy since the previously-translated terms will be reused in the new translations.
Benefit From A Team Of Subject Matter Experts
Professional life sciences translation services need optimal tools, but also the right human expertise.
Whether your mission is to improve the health of individuals or to make a significant contribution to the international scientific field, your scientific text will need to be translated by subject matter experts.
These experts should have years of professional experience and possess expertise in your industry.

They should also be native in the target language and reside in the target locale. This way, they will remain up-to-date on industry developments.

Trained experts will also make sure that your content answers to all proper regulations that are set in place in the country you intend to introduce your work to.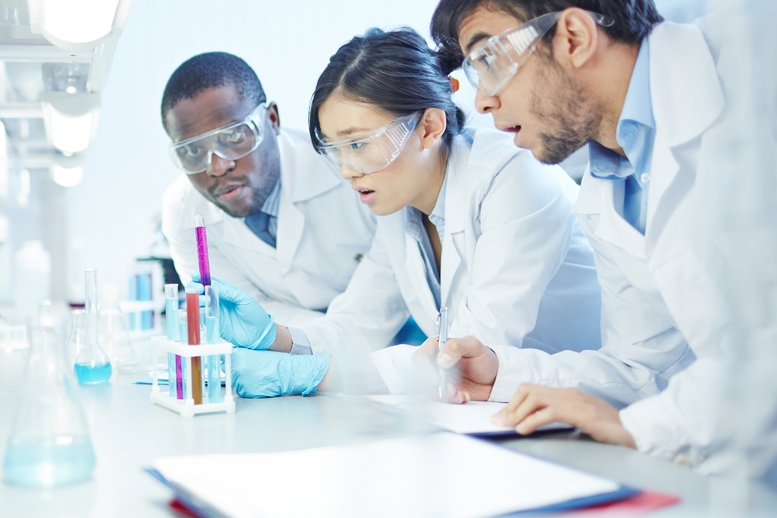 Benefit From Highly Confidential Services That Meet Your Deadlines

We understand that scientific content can be highly sensitive in nature and that you may have some reservations about sharing your sensitive information through our Online Ordering System.
But rest assured, all communications are end-to-end encrypted and every expert involved in the project will be asked to sign an NDA agreement.
What's more, our 24/7 availability ensures that you will receive your documents, even when you have tight deadlines!
Translation
Services
Our ISO 9001 and ISO 17100 Certified Translation Services are maximized within the process of Connected Translation
While 100% accuracy strongly defines our services, our translations are also immensely creative when it comes to reflecting the tone and identity of your industry. That is why our professional translators also possess a deep understanding of your business and the audience you are aiming to reach. That is why our professional translators also possess a deep understanding of your business and the audience you are aiming to reach.