What are the best practices for website translation?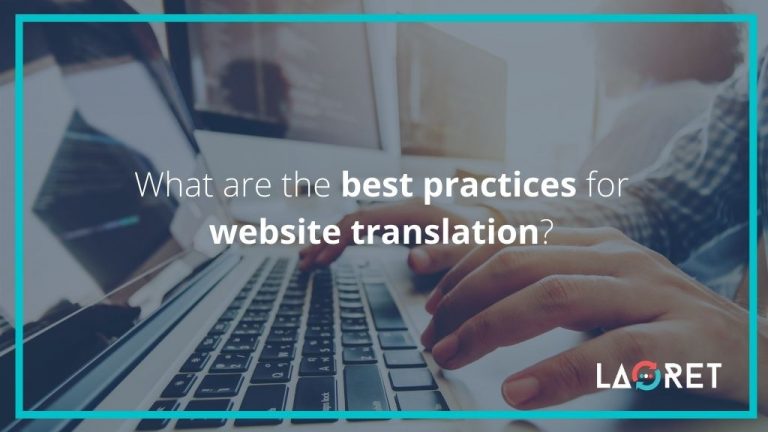 Website Translation and Localization is often marketed as one of the most valuable services to expand your brand. But what is the best way to go about it?
Getting started with your website translation and localization: Strategies and CMS
Before we dig in, let's start by stepping back a little. Because here is fact number one: every project is unique. Start by thinking about the scale, requirements, and complexity of your project. Jumping in and applying some best practices won't be enough. Begin by asking yourself questions like:
What is my goal?
Who do I want to reach?
What is my target locale and what are their online habits?
How many languages do I want to translate my website into?
When you know all of this, you can start laying out the foundations of how to get there. First, confirm which CMS you are using. Your CMS, which stands for Content Management System, will determine the future course your website localization project will take. Is it one of the most popular ones out there like WordPress? Is it a custom CMS? Or maybe it's a static website built on a bunch of HTML and CSS files.
Once you know which CMS you are using, you have to check if your CMS allows you to export the source text in a translation-friendly format such as XML. Does it not? Don't worry. There are a variety of plugins out there that can help you automate the exporting process.
Do you have plans to push more content and updates in the future? Then you should also think about using translation connectors so you can save time managing your translations and send the content directly to your system.
You should take advantage of the tools out there so you can automate the process as much as possible. This way, valuable time can be spent where it really matters: on the actual localization.
The Ideal Localization Team And Tools
Right. CMS, plugin, and translation connectors check. But we are not there yet. Now you have to think about the translation tool, or CAT Tools, that you will use to run your translations. You have to set up a quality linguistic team. And you have to prepare linguistic resources such as a glossary and a style guide.
CAT-Tools provide the option for Quality Assurance and further automation of the translation process, while Glossaries and style guides are the guardians of your brand. They make sure that every preference in terminology and style are maintained throughout the localization process.
When it comes to setting up a quality team, it is not as straightforward as it sounds. A marketing-oriented team will often neglect the technical part, while a technically oriented team, will neglect the linguistic part.
The solution? Collaboration. Put together a team that complements each other and brings all levels of expertise together. This is how you can strive to reach the best possible results. The linguistic expertise is key in ensuring linguistic and cultural integrity, while the technical team is there to make sure it all runs smoothly, and your audience can interact with a website free of bugs.

Learn more
Learn more about multilingual website translation and localization servicesGet a comprehensive overview on how to perform Salesforce CMS LocalizationRead all about how WordPress websites can benefit from Machine Translation of Machine Translation Post-Editing