How Do I Use A CAT Tool To Increase Efficiency In Translating?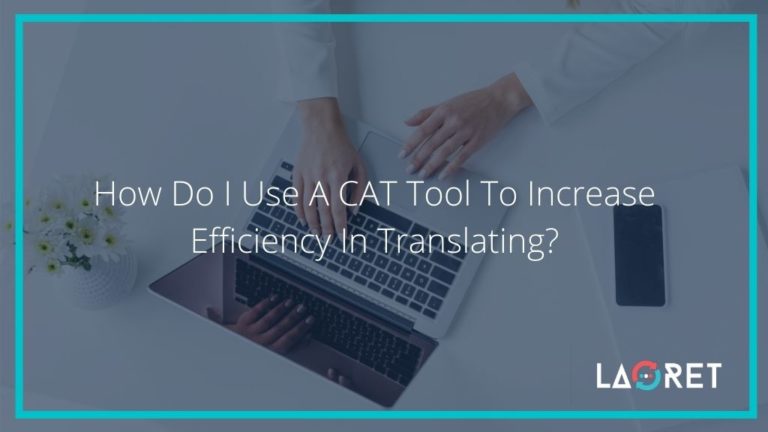 Translation CAT Tools have become a standard for many Language Service Providers (LSP) to optimize and automate human translation and achieve higher quality and consistency. But how should the tools be used in order to reap these benefits? Here is how!
Leverage a Translation Memory & Terminology Management
In order to maintain consistency, the terminology should be managed effectively. For this:
A CAT tool should be used to create, improve, and leverage a Translation Glossary. This is a master list of terms and their approved translation that the LSP is expected to adhere to religiously.
The LSP also leverages the CAT Tool to maintain a unified Translation Memory (TM). A Translation Memory (TM) provides suggested translations based on a database of all previously translated work. This way translation consistency can be maintained, a faster turnaround time can be ensured, and costs can be saved since the client will not be charged for the same translation twice.
When it comes to effective terminology management, it is worth mentioning that some tools out there can construct workflows to can process terminology queries. Contributors granted access to the CAT Tool can enter, edit, delegate, answer, archive, and re-use certain translation queries in one and the same place.
Avoid bugs and technical errors
So, what about the technical errors that can occur when translating an app, website, of software? Here too there are benefits when the CAT Tool is used correctly:
Certain languages take up more space than others. German, for example, can take up to 30 percent more space than English. Text Expansion and Contraction means that the UI could be undermined by text truncation and other issues that can undermine the UX as well as the performance. In this context, the CAT Tool can be used to specify the maximum characters' length or limitations for each segment that will be translated into your target language(s).
Cat Tools can also be used to insert what is referred to as Regular Expressions (RegEx). In this process, non-translatable content is identified and locked so that only the translatable content is editable. Depending on the CAT Tool, there may or may be a RegEx Template included while with others the Regular Expressions will need to be inserted manually and built from the ground up. That being said, even in the case of a template, some Regular Expressions may need to be added over time.
Implement Quality Assurance
When the translation is done and it has passed through the Translation, Editing, Proofreading (TEP) Process, there is a crucial level of Quality Assurance that needs to be performed. Here too, the CAT Tool can prove useful in terms of internal spell checks, identifying missing tags and texts, isolating any deviation from the approved terms-base, and so on.
Learn more
Learn all about how Terminology Management can be implemented effectivelyDiscover how to avoid Text Expansion issues in Software and Game LocalizationGet to know the ins and outs of Regular Expressions and how they are used